}
Diakon adoption training program garners international interest
Topton, Pa. (November 6, 2013)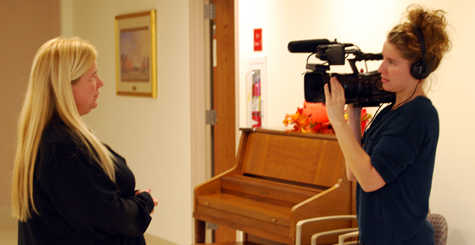 Diakon Adoption & Foster Care's parent training has gained international attention.
A journalist from the French television network Canal Plus recently filmed a session of family training conducted by Diakon Adoption & Foster Care staff members based at the program's Topton office. The piece will be shown on "a current-affairs program called L'Effet Papillon (which means The Butterfly Effect, a bit similar to Frontline in the U.S.)," says Yves Schaeffner, a New York City-based associate of the network.
It was issues with adoptive placements in Europe that prompted the report. "We are ... [producing] a report about the issue of re-adoption (or re-homing)," indicates Schaeffner. "The starting point of our report is a recent investigation by Reuters [in Europe], but we would like to show that certain groups and organizations like yours are trying to prepare parents who want to adopt children to make sure that the adoption goes well."
For more information, read our eDiakonnect story.