}
Diakon Adoption & Foster Care staff member receives statewide award
Topton, Pa. (August 25, 2014)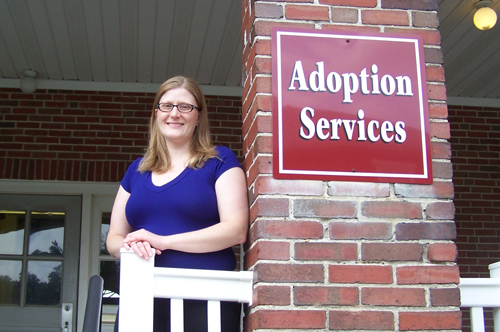 TOPTON — Melanie Rehrig, who supervises the Family Finding and Older Child Matching Imitative efforts at the Topton office of Diakon Adoption & Foster Care, was one of three adoption professionals who recently received the Permanency Teamwork Recognition Award during the annual conference of the Statewide Adoption & Permanency Network.
The three staff members—the others were Gillian Morford of Bethany Christian Services and Melissa Senick of Berks County Children and Youth Services—worked collaboratively to find an adoptive family for a sibling group of six children. In addition, the adoptive family had to be willing to provide continuing opportunities for the children to maintain their relationships with their grandparents.
Rehrig, a permanency supervisor with the adoption and foster care program, received the request for a family and began the search, which eventually led her to Bethany, a Philadelphia-area organization with which a potential family was associated. In addition, Rehrig put in place child-preparation services to begin to ready the older children within the group for possible eventual adoption—while also supporting the grandparents in their decision.
"Through the work and support of Melissa, Melanie and Gillian, a sibling group that represented a placement challenge because of its size and requirements has found their 'forever home' while also maintaining continuing and important relationships with their grandparents," says Joyce Riche, the Diakon Adoption & Foster Care staff member who nominated the group for the statewide award.
Diakon Adoption & Foster Care has been bringing together families and waiting children since the early 1970s. It also has offices in York and Mechanicsburg..