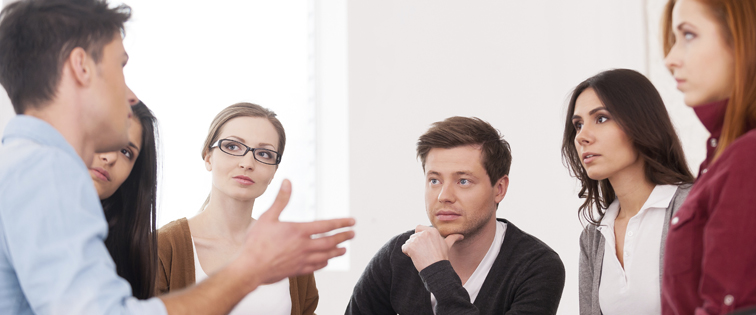 Student Assistance Training
Diakon Family Life Services extends its impact on the community by offering Student Assistance Program training. This type of training is helpful to ...
Schools that would like to have additional trained personnel on their current SAP team
Anyone working with an SAP team, whether in the school or from an outside organization
Diakon Family Life Services' SAP training includes:
Theories and concepts necessary for effective SAP team functioning
Training on state SAP guidelines
Information on age-appropriate development, mental health, substance abuse and resilience
Guidelines on local, regional and state resources
Training is offered over three days per cycle. Held from 8 a.m. to 4 p.m., training classes are held at:
St. Matthew Lutheran Church
2233 Linn Street
Williamsport, PA 17701
Be sure to check this for page future events.
The deadline for registration for each session is the Monday the week before the training sessions.
For more information on SAP training, please contact:
Michelle McElwee, LCSW, Clinical Director
Phone: (570) 322-7873
Act 48 Credits
Act 48 credits are available for SAP training. Upon completion of training and all necessary homework, 30 credits are issued.
Maintenance Days
SAP team maintenance days are designed to help individual teams update knowledge and enhance team members' functioning. Maintenance days are custom-designed for your team and can include topics of your choice. They can be held at your site for half- or full-day events.
Examples of training topics include ...
Mental health/ATOD issues:

Stress management
Self-mutilation
Suicide
Depression
Substance abuse
Grief and loss
Risk and resiliency

Social/emotional concerns:

Bullying
Gang-related behaviors
Family issues
Conflict resolution

General SAP:

Team-building
SAP updates
Laws and regulations
Governing policies and procedures
Developmental issues

Based at this location:
---
520 West Fourth Street
Williamsport, PA 17701
Phone: (570) 747-0120
Toll-free: 1-866-244-5760
Fax: (570) 322-8026