Ensuring Our Future - Honoring Our Past
Campaign supports services for next 150 years!
In recognition of our 150th anniversary celebration in 2018, Diakon continues to offer four key opportunities for donor support. Your generous gift can help us to reach our critical goal to serve more people in need ... now and well into the future. Even though the anniversary celebration has successfully concluded, our need ... and our campaign ... continue!
The four emphases are:
Benevolent Care –Diakon provides approximately $1.5 million monthly in uncompensated care. Some of that funding allows senior living residents, who through no fault of their own have limited financial resources, continue to receive housing and personal or nursing care
in our senior living communities. 
We are proud to provide this sense of security for our residents, but we need your help to continue to fulfill our mission of senior care in the face of rising health-care costs and tight reimbursement levels.
To give, click here.
Memory Support – Our senior living residents and their family members face increasing challenges in caring for loved ones with memory-related illnesses. Although we operate a number of memory-support neighborhoods within our senior living communities, our goal is to create a supportive environment for people caring for loved ones at home, providing the opportunity for these caregivers to maintain some sense of normalcy in life, even if just for a few hours a day.
Our Memory Fund addresses all of these challenges, by helping to support training on caring for people with Alzheimer's disease and similar illnesses, support groups and various activities for caregivers and their loved ones.
To give to this critical effort, click here.
Second Chance Fund – At-risk youths' success in transitioning from our programs to fruitful community life often is a callenging process. The Second Chance Fund provides a way for these young people to achieve independence by helping them to obtain employment, find adequate housing and continue with their education, as well as make restitution or provide for court costs. The fund also is used to assist families in the Diakon Family Preservation and Reunification programs meet basic needs to ensure they remain intact as families.
To make a significant difference in the lives of children and families, giving them a second chance, click here.
The Diakon Lutheran Fund – Click here to learn more and support this critical, 150-year-old fund.
You can read more about our 150th anniversary campaign in our Case for Support.
---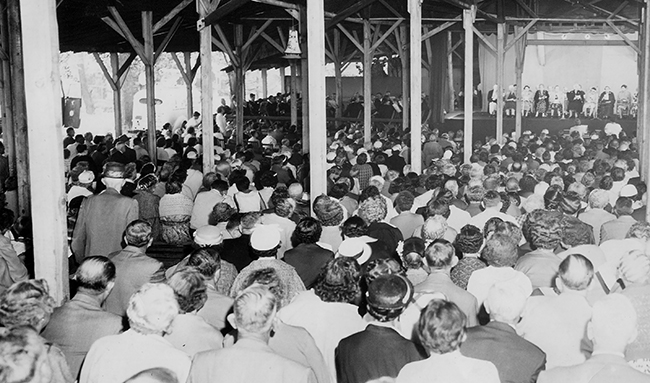 We no longer have anniversary or visitor days, during which we gained much support, but we invite you to make our anniversary special nevertheless by giving a generous contribution. Thank you!