Diakon Senior Living & Housing Services
Matt Pavalko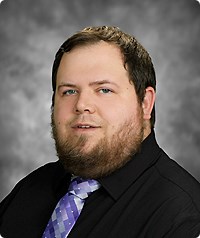 Matt Pavalko, NHA, PCHA, is the Senior Executive Director of Cumberland Crossings, a Continuing Care Retirement Community in Carlisle, Pennsylvania. As such, he oversees all operations of the senior living community, which includes independent living homes, personal care and nursing and rehabilitative care

Mr. Pavalko took this position after serving as Executive Director of Frey Village/Oak Village in Middletown and The Heritage of Green Hills in Shillington. He has worked in the healthcare field since 2015 and has taken on many roles, providing him with much experience that he will use in his current role at Cumberland Crossings.
He can be reached by calling Cumberland Crossings at (717) 240-6013.
Diakon Senior Living & Housing Services