Diakon Senior Living & Housing Services
Nicole Rohrbach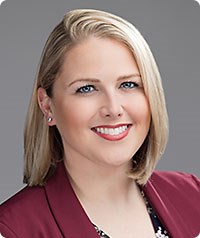 Nicole Rohrbach, NHA, PCHA, is Executive Director at Luther Crest, a Continuing Care Retirement Community in Allentown, Pennsylvania. As such, she oversees all operations of the senior living community, which includes independent living homes, personal care and nursing and rehabilitative care.

Ms. Rohrbach, who joined Diakon in 2021to serve as both administrator of Luther Crest's personal care program and as assistant administrator for the skilled nursing program was promoted to her current executive director role in 2022.

Prior to coming to Luther Crest, she held the executive director position at a large stand-alone personal care home. She transitioned into that role from the assistant administrator position at Cathedral Village, a Presbyterian Senior Living (PSL) community. Most of her career prior to that was at PSL and ManorCare.

Ms. Rohrbach holds a bachelor's degree in public relations with a minor in marketing from Bloomsburg University and attended Marywood University for her LTL nursing home administration program/licensure.
Diakon Senior Living & Housing Services