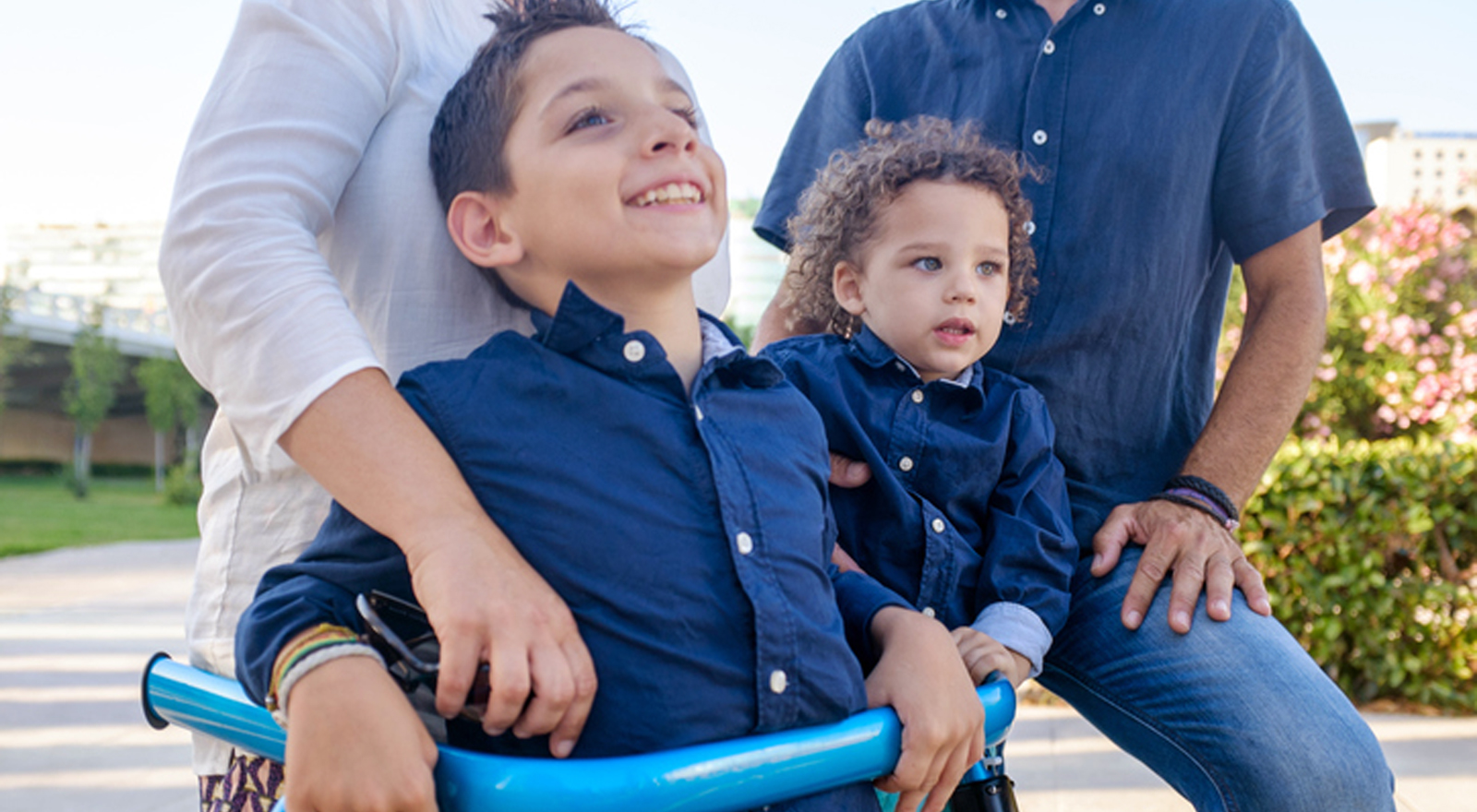 Medically Fragile Foster Care
Diakon Adoption & Foster Care has responded to a pressing need by creating a specialized foster care program for children and youths identified as being "medically fragile."
These children and youths ...
Range in age from infancy through 21.
May have been born with moderate to severe medical issues*.
May have developed medical concerns as a result of abuse or neglect.
Need varying levels of care based on specific medical needs.
Are sufficiently stable to be able to live at home, as opposed to a hospital, with needs that can be treated on an outpatient basis.
Are enrolled in or are eligible for medical assistance.
The goal of the medically fragile foster care program is to allow children and youths with special medical or physical needs to transition from an institutional placement to a home environment—or to prevent institutional placement altogether!
A Special Need for Special Families
Foster families for medically fragile children are not required to have medical backgrounds. We provide specialized support and education to help them succeed.
Our staff members are responsible for arranging medical care, planning and training, as well as case management activities based on each child's medical treatment or permanency plan. Examples of these services include medical management, nutrition, hygiene and personal care and developmental education.
At the same time, families or individuals in health-care occupations may find themselves particularly suited to this service, acting either as ...
Foster families providing care for children with special medical or physical conditions, or ...
Respite families, so that full-time families can take time away from providing direct care.
Our case management staff develops a written care plan and ensures that documentation of services provided is maintained and available in the child's health record. Medical resource families complete a daily medical care services log. Log entries include:
Services provided to the child, including medical medication management and therapeutic interventions.
A list of procedures, equipment, monitoring and tracking techniques used to care for the child or children.
Resource Families Training and Preparation for the Medically Fragile
Resource families for medically fragile children receive special training and preparation to meet the child's individual needs, with training provided through the health-care providers currently treating the child, community health-care resources and in-home care providers. Training continues until medical personnel decide the family is able to provide for the safety and well-being of the child. Families are required to remain certified in CPR and first aid.
In addition, families and individuals in the program must annually complete training beyond that required of parents providing traditional foster care or adoption, inclusive of special medical training based on the diagnosis for the child. A monthly support group also is offered.
To learn more about medically fragile foster care, contact us today.
---
*Conditions may be expected to improve, be long-term or chronic or even terminal. Medical conditions include premature birth or related complications, burns, HIV, drug dependency, Fetal Alcohol Syndrome and asthma/respiratory issues, among many others.