Career Opportunities

By joining us, you help us to continue a more-than-150-year legacy of service to our neighbors ... while also receiving Day 1 health-care benefits!
---
Bonuses

for new full and part-time nursing-related staff in effect now! Click here for more information.
---
Diakon Lutheran Social Ministries and Diakon Child, Family & Community Ministries are among the region's largest nonprofit providers of senior living and community-based social services, helping people of all ages and in many life circumstances.
Diakon employs highly motivated and dedicated people who continue our more-than-150-year heritage of care and concern for our neighbors. Some of them will tell you why you should join us!
Diakon is committed to a diverse workforce. As an equal opportunity employer, Diakon considers all qualified applicants without regard to race, color, creed, religion, sex, national origin, sexual orientation, age, marital status, veteran status, disability or any other classes protected by law.
Excellent pay and benefits, plus a great environment and dedicated colleagues
Diakon offers a competitive compensation and benefits package for both full- and part-time employees including medical, dental, vision and prescription drug coverage. We also offer tuition assistance, generous paid time off, a 401(k) plan with employer match, voluntary short-term disability, long-term disability, life insurance and the ability to earn referral bonuses up to $3,000.
In addition, health-care benefits such as health insurance coverage, plus dental, vision and prescription-drug insurance, are available to new employees, both full- and part-time, Day 1 of your employment!
For certain health-care positions, we offer assistance in gaining certifications. Moreover, we can be a critical step in your career progression!
Our tuition assistance program offers varying levels of financial aid, with a special focus on those pursing a college degree in nursing or completion of an approved LPN or RN program (contact us for details).
Staff members receive excellent training through a comprehensive paid general orientation including customer service training. We offer continuing training and education, provide the ability for career advancement and host staff appreciation and special events. Diakon also maintains a discretionary emergency fund that can be of assistance to staff during critical times. In addition, Diakon offers a Love of Thy Neighbor Fund, which provides a per-day living expense and matches up to five PTO days for approved service or mission trips with other nonprofit organizations.
Diakon employs the Stay Interview process to enhance relationships among supervisors and employees—with an ultimate goal of improving recruitment and retention through creation of a stellar workplace.
Diakon is a tobacco-free organization, meaning that the use of all tobacco products is prohibited on Diakon properties and in all service locations and workplaces.
A variety of positions requiring diverse skills and experience
Our positions include direct-care staff, licensed nurses, counselors, social workers, facility managers, adoption and youth caseworkers, administrative and financial services staff, and many more. Diakon has community-based social service programs and senior living communities at multiple locations in Pennsylvania and Maryland.
If you would like to join our family of caring individuals, we invite you to review our open positions, shown below.
Hear our staff in their own words
If you want to know what it's like to work for Diakon, our staff members will be glad to tell you.
You may also be interested in learning more about Diakon's mission and values, which focus on creating a working environment of gracious service and hospitality extended not only to those we serve but also to one another.
---
Get in touch with our recruiter
For specific information on open positions, please feel free to email or speak with our recruiter. You can contact him by email or telephone at 1-877-666-5784.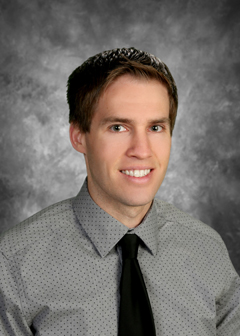 Chip King
---
Search our job openings ...
For your convenience, click on the button below to connect directly with the external server hosting Diakon's job openings.
Please note that culinary and housekeeping services in our senior living communities are operated by Morrison Living, a member of Compass Group North America.
Morrison Living is seeking purpose-driven staff. If you are interested in joining a team that delivers hospitality and dining experiences in communities where older adults thrive, apply to join our team today!
No matter what your dreams are—perhaps you want to become a chef or a manager—Morrison, as a leading provider of inspired dining, wellness, environmental and hospitality services, can help you get there. Joining the team means you're taking a step into a career full of opportunities.
To see Morrison Living job listings, click the button below and customize your search by location: