The McKee Endowment for Services to Children & Youths
Join us in making a difference in young neighbors' lives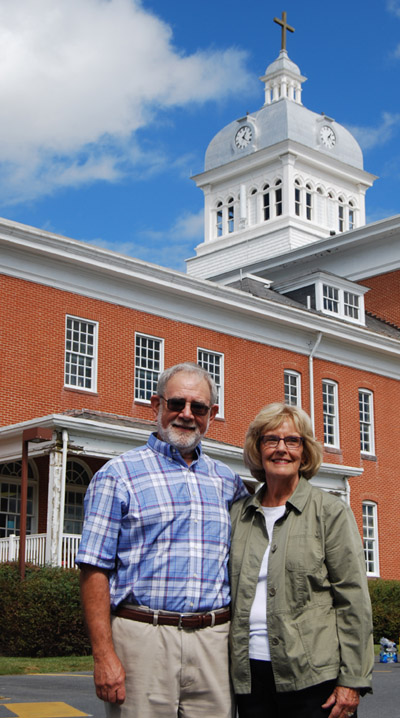 When the Rev. Daun E. McKee, Ph.D., retired as president/CEO of Diakon Lutheran Social Ministries, he and his wife, MaryJo, made the decision to create an endowment fund to support Diakon's adoption and foster care services.
And they invite you to join them in making worlds whole for waiting children and youths.
The Daun and Mary Jo McKee Endowment Fund for Children was created as an endowment held within the Diakon Lutheran Fund and managed by the fund's board. An annual release of money from the McKee endowment is directed by Daun and Mary Jo for a specified purpose within Diakon Child, Family & Community Ministries, with emphasis on adoption and foster care.
In creating the endowment, they have added significantly to Diakon's nearly 150-year tradition of serving children and youths, which incorporates adoption and foster care, as well as related programs that assist children and youths who need permanence in their lives.
"Daun and MaryJo have been exemplary advocates for the needs of children and youths throughout their personal and professional lives," says Mark T. Pile, Diakon president/CEO. "Our programs serving children have always been near and dear to their hearts."
The McKees established the endowment fund by making a significant gift to it.
To join the McKees in their special support of children in need, just click the button below.
Various opportunities exist within the endowment fund:
| | |
| --- | --- |
| Angel Sponsor | $ 250 |
| Neighbor Sponsor | $ 500 |
| Friend Sponsor | $ 1,000 |
| Companion Sponsor | $ 2,500 |

The minimum annual goal for overall additions to the McKee Endowment Fund is $10,000.
Please help us to reach this important goal!