Diakon honors key donors, partners at recognition events
Macungie and Carlisle, Pennsylvania (Wednesday July 10, 2019)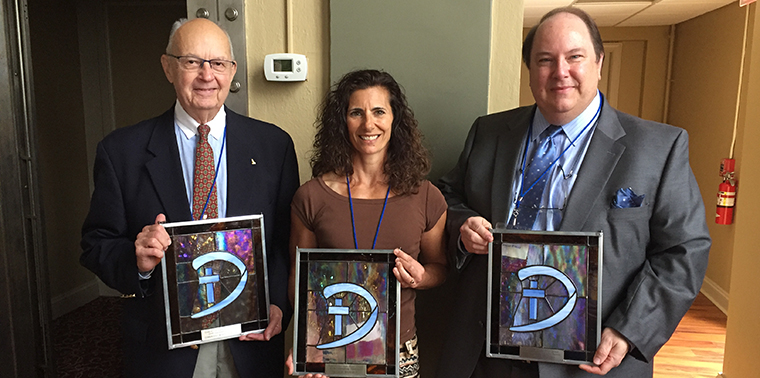 Diakon's Office of Development recently presented Servant Heart awards to donors or other partners who help to ensure Diakon's mission of providing benevolent care.
The luncheons, which also recognized 2018 members of various giving societies within Diakon, were held in eastern Pennsylvania at Bear Creek Mountain Resort in Macungie and in central Pennsylvania at The Carlisle Vault.
At the eastern Pennsylvania event, the following Servant Heart awards were presented:
Outstanding Donor: Charlotte M. Staton, a Luther Crest resident who has consistently supported Diakon with a focus on ensuring support for people caring for loved ones with memory-related illnesses. Staton also received a Distinguished Patron award for "exceptional contributions to Diakon over the course of a lifetime."
Outstanding Volunteer: Robyn L. Endress for her continuing support of Diakon Adoption & Foster Care, including extensive work on the Permanency Development Council for several years, which helped to raise funds and other support for the program.
Outstanding Ministry Partner: Morrison Community Living, Diakon's culinary and housekeeping services partner, which has not only contributed to Diakon but also supported various events through the talents of its chefs and other staff members.
At the central Pennsylvania event, the following Servant Heart awards were presented:
Outstanding Donor: The Cumberland Crossings Auxiliary, for its continuing support of the Carlisle senior living community and its benevolent care fund.
Outstanding Volunteer: Maggie Wonsick, who has chaired the committee overseeing Diakon's Outdoor Adventure Challenge for many years. The wilderness-based challenge supports Diakon Youth Services.
Outstanding Ministry Partner: Thomas Foster, executive director, Ohesson, Lewistown, Pennsylvania, for his work with the Office of Development to generate funds for charitable care.
"We are so indebted to all our volunteers, donors and society members for their generous and unwavering support of Diakon's programs for older adults, children, youths and families," says MaryEllen Dickey, senior vice president of Advancement. "Without their support, we would not be able to touch the lives of so many people in need."
Photographs:
Top of page: Left to right: Rude DeFrance, president of the Cumberland Crossings Auxiliary, Maggie Wonsick and Thomas Foster.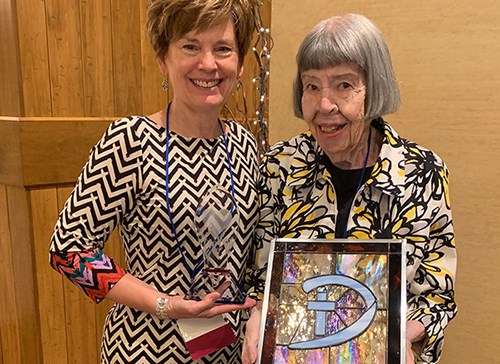 Left to right: Lisa Titus of Diakon's Office of Development and Charlotte Staton.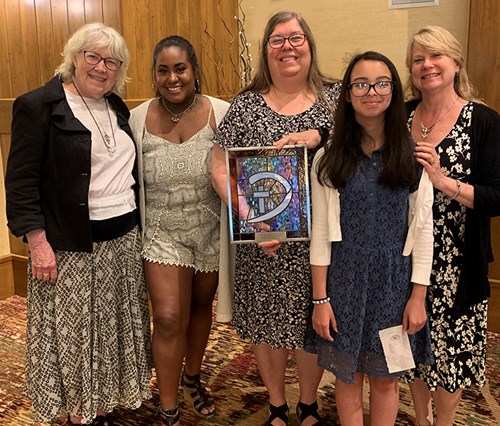 Robyn Endress, center, with her family.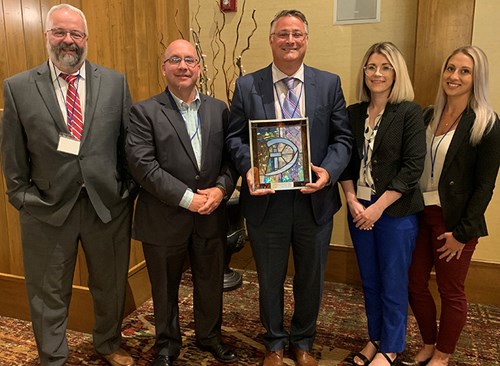 John Rifkin, vice president of operations, center, with other staff members from Morrison Community Living, left to right, Shawn Malloy, Peter Scumaker, Toni Caldwell and Ashley Breidenstein.
---
For further information, please contact:
William Swanger, M.A., APR, Fellow PRSA
Senior Vice President, Corporate Communications
Diakon Lutheran Social Ministries
(717) 579-9913
Archive
2023
2022
2021
2020
2019
2018
2017
2016
2015