The Lutheran Home at Topton Ranked among the Top Nursing Homes in PA for the Fifth Consecutive Year
Topton, Pennsylvania (Friday October 6, 2023)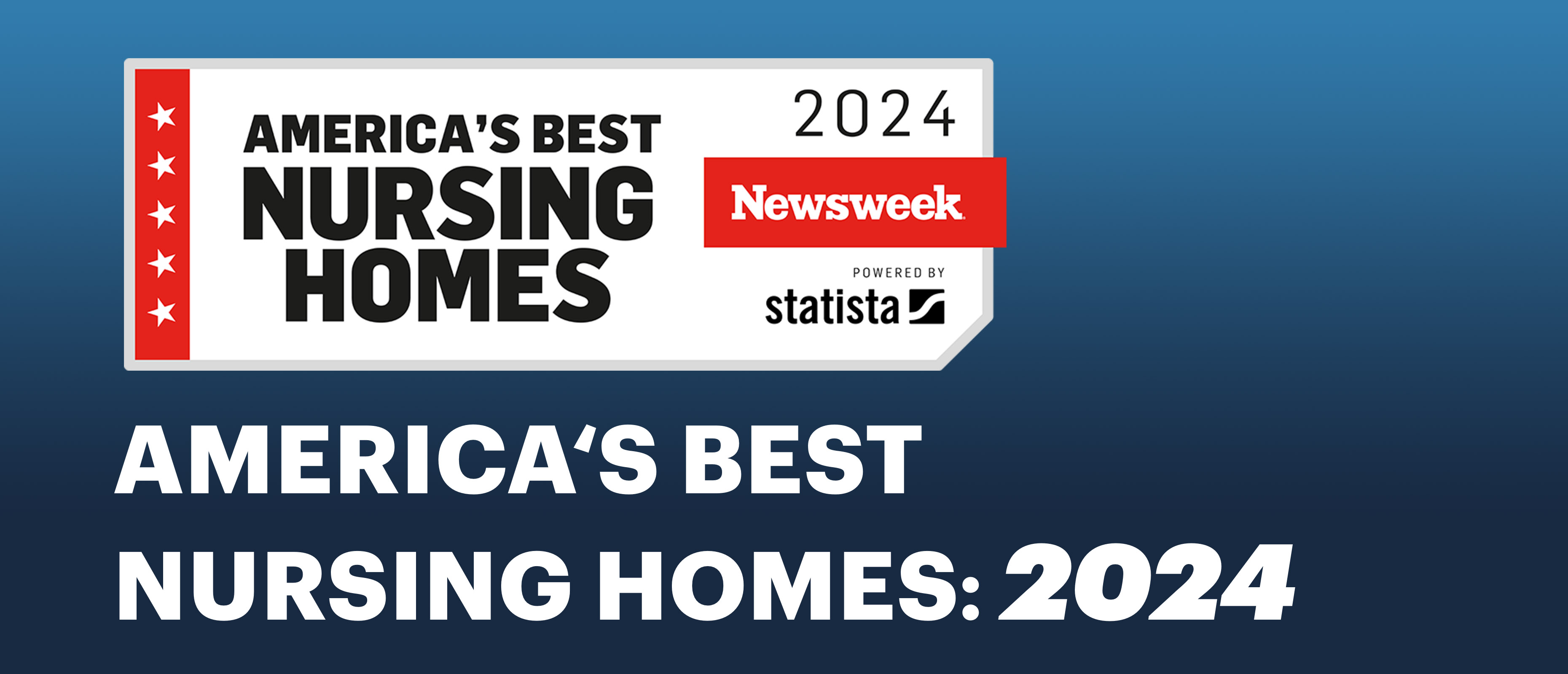 The Lutheran Home at Topton has been recognized on Newsweek's America's Best Nursing Homes 2024 list. This prestigious award is presented by Newsweek and Statista Inc., the world-leading statistics portal and industry ranking provider. The awards list was announced on September 27th, 2023, and can currently be viewed on Newsweek's website. This is the fifth consecutive year that The Lutheran Home at Topton has been included in this list.
The America's Best Nursing Homes 2024 ranking lists the nation's leading nursing homes in the 25 states with the highest number of facilities, according to the Centers for Medicare & Medicaid Services (CMS).
The evaluation is based on five data sources:
CMS Data: Used to determine the performance of nursing homes.
National Online Survey: Thousands of medical professionals (registered nurses, nursing home managers and administrators, licensed practical nurses/licensed vocational nurses, nursing assistants, therapists, and physicians) were surveyed.
Management of the Covid-19 situation: A Covid-19 score for each facility was calculated, with the objective of awarding nursing homes that have had the best possible response and protocols during the pandemic.
Resident Satisfaction Data: National Patient Safety Goals from the Joint Commission and Google reviews were included.
Accreditation: Data on nursing homes provided by The Joint Commission (TJC) and Commission on Accreditation of Rehabilitation Facilities (CARF).
Based on the results of the study, The Lutheran Home at Topton is pleased to be recognized as one of Newsweek's America's Best Nursing Homes 2024.
Scott Habecker, Diakon President/CEO responded to the news, "We are enormously proud of our Topton team, who has produced outstanding quality outcomes in the face of very challenging times, including pandemic conditions over the past few years. I congratulate the team on all that they have accomplished for this well-deserved recognition as one of Pennsylvania's top nursing homes."
Archive
2023
2022
2021
2020
2019
2018
2017
2016
2015