Our Staff Members
Diakon Family Life Services employs highly educated, dedicated and caring professionals to help you, when you are most in need. We invite you to read more about them. (Location indicates sites at which the staff member offers counseling.)
Diakon Family Life Services is led by Laurel Spencer, Executive Director.
Capital Region Outpatient Counseling Staff
---
Teresa Crayton, M.Ed., LPC, Therapist (Mechanicsburg)
Teresa Crayton's specialty areas include trauma, Christian counseling, attention deficit hyperactivity disorder, typically referred to as ADHD, and cognitive behavioral therapy. She is a Licensed Professional Counselor and has completed training in working with sexual abuse victims/sexual offenders as well as in such topics as balance, self-care, nutrition, exercise and self-soothing skills. She continues to work on earning specialized certification to treat trauma.
After earning her bachelor's degree in psychology, Teresa worked for seven years at The Stevens Center in Carlisle in various staff positions in the Behavioral Health Rehabilitation Services program before joining Diakon. She also holds her master's degree in counseling from Shippensburg University.
Teresa volunteers with shelter care services at the Schaffner Youth Center in Steelton and also has facilitated a church-based support group for childhood victims of sexual abuse.
---
Elaine C. Riel, M.A., CADC, Therapist (Mechanicsburg)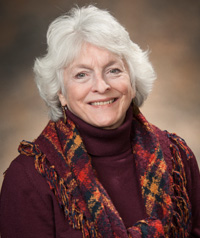 As a Certified Alcohol and Drug Abuse Counselor, Elaine Riel has specialties including drug and alcohol counseling, mental health therapy, trauma, the concerns of older adults and intellectual or developmental disabilities.
Since she began her career in the early 1990s, Elaine has worked with seriously mentally ill individuals and those with intellectual or developmental disabilities, as well as people dealing with drug and alcohol abuse problems.
She previously managed the mental health partial hospitalization program at Philhaven, a mental and behavioral health care provider in south central Pennsylvania.
---
Charles Richey, M.S.W., LSW, Therapist (Mechanicsburg & School-Based Services)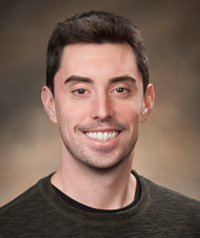 A Licensed Social Worker, Charles Richey graduated from Temple Harrisburg with a master's degree in social work in 2015. His interests in the field include Motivational Interviewing and Cognitive Behavioral Therapy.
He worked previously for Northwestern Human Services on an Assertive Community Treatment team in Harrisburg, Pennsylvania, serving adult clients.
Before that, he served at the United Methodist Children's Home in Mechanicsburg, Pennsylvania, working in the mental health field with bilingual adolescents in school and residential settings. Charles completed his undergraduate work in 2008 at Messiah College, Mechanicsburg, earning a bachelor's degree in Spanish with a minor in teaching English as a second language.
---
Upper Susquehanna Region Outpatient Counseling Staff
---
Alysa Amato, M.S.W., LSW, Therapist (Williamsport & School-Based Services)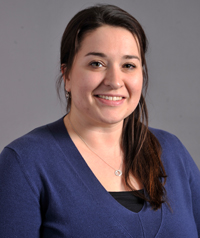 Alyssa Amato is a licensed social worker who obtained both her bachelor's and master's degrees in social work from West Virginia University. She has spent the greater part of her career working with children and families in various practice settings including juvenile probation, group work with pregnant and parenting teens in school settings, home visits, and school-based services with Early Head Start and Head Start.
Currently, Alyssa provides school-based outpatient services to students in the Williamsport Area Senior High School; she also serves individuals, families and groups at our Williamsport center with a focus on people experiencing grief and loss, separation or divorce, anxiety, depression, behavioral issues and trauma.
---
Evan Baier, M.S.W., Therapist (Williamsport & School-Based Services)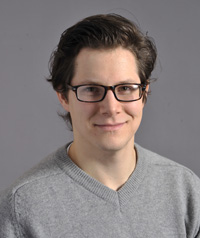 Evan Baier has a special interest in mindfulness to prompt greater emotional and physical health in others. A licensed social worker, he serves clients in the Williamsport offices and works at Williamsport Area Middle School through Diakon's school-based services.
As he worked on his master's degree, Evan interned at Geisinger Medical Center in Danville, working in specialized outpatient and inpatient facilities with various populations. He also worked with children in group and individual therapy sessions in the Western Wayne School District and with adolescents and children through leading group sessions twice daily in a partial-hospitalization program.
---
Carol Bailey, LCSW, Therapist (Williamsport)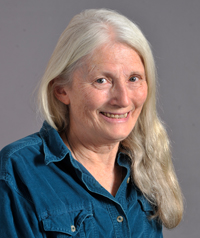 Carol Bailey is a licensed clinical social worker who has worked in the mental health field the last 25 years. Her initial practice blended licensed nursing and social work skills; the last 13 years have included provision of individual, couples and family counseling with Diakon.
Her experience within various clinical settings has included service in mobile therapy and wrap-around programs, geriatrics, hospice, intensive case management, women's center and shelter, mental health clinic and women-in-need outreach.
Carol's embrace of strengths-based and client-centered approaches informs her work in such specialities as trauma-informed treatment, Christian counseling, Cognitive Behavioral Therapy and emotional-freedom techniques. Her certifications in Dialectical Behavioral Therapy and co-occurring situations also guides her work with clients.
---
Sylvia Beiler, M.S., CJSOTS, CAACD, Therapist (Montoursville)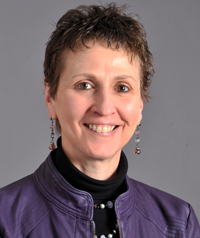 Sylvia Beiler's specialty areas include marriage/relationship and individual counseling, parenting skills, childhood trauma, drug and alcohol treatment, autism spectrum disorder, and anxiety and depression treatment. She is a Certified Juvenile Sexual Offender Treatment Services, Certified Advanced Alcohol and Drug Counselor and a certified Marriage and Family Therapist.
Sylvia joined Diakon as a therapist in the Specialized In-Home Treatment Services program, or SPIN, and then moved to outpatient mental health therapy. Her prior clinical experience includes 13 years as a foster care/adoption case management program coordinator, 14 years in private psychotherapy practice and four years as clinical supervisor of a drug and alcohol inpatient program.
---
Lenora J. Broda, LPC, Therapist (Lewisburg)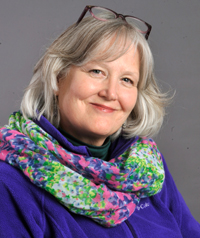 A Licensed Professional Counselor and National Certified Counselor, Lenora Broda maintains specialties in such areas as creative expression, strengths-based/solution-focused approach for co-occurring and trauma-related issues, and Cognitive Behavioral Therapy skills building.
She has completed advanced training in trauma as a provider in Cognitive Processing Therapy and co-occurring trainings for drug and alcohol and mental health diagnoses. She also has training and experience in building a fundamental meditation practice as part of coping skills.
Lenora's clinical experience include 20 years in therapy services, as well as eight years in case management in the human services field. She has worked with families, couples, individuals, youth, teens, adults and seniors.
---
Morgan Churchill, MA, LPC, Therapist (Williamsport & School-Based Services)
Morgan Churchill is a Licensed Professional Counselor who specializes in working with adolescents and families. She currently provides school-based services in Lycoming County as well as individual and family services in the Williamsport office. Her areas of interest and expertise include anxiety, depression, behavioral issues, grief/loss and trauma.
Her clinical background includes several years of work as an addictions counselor with both adolescents and adults; she has extensive experience with populations involved in both juvenile and adult probation and other court programs.
Additionally, Morgan serves on the board of directors for the AIDS Resource Alliance.
---
Susan Decker, LPC, Therapist (Williamsport & Lewisburg)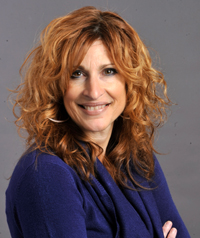 Susan Decker is a Licensed Professional Counselor whose specialty areas include adolescence, early adulthood, women's issues, addiction, LGBTQ (lesbian, gay, bisexual, transgender and queer or questioning sexual identity), and trauma. She has training in trauma-sensitive yoga, dance movement therapy, sensorimotor therapy, Dialectical Behavior Therapy, co-occurring disorders and LGBTQ-affirmative therapy.
Susan has past experience in various clinical settings that include family-based services, crisis intervention and a state correctional institution. She has treated individuals struggling with complex trauma, addictions, and gender- and sexual-orientation issues. An area of special focus for her is working with early adulthood developmental issues. Susan has written for the peer-reviewed journal Adoption Quarterly and provides statewide training on cultural competence for those working with transgender individuals.
---
Tracy Ericson, LSW, Therapist (Lewisburg)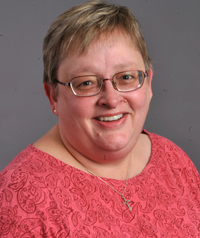 A Licensed Social Worker, Tracy Ericson has a special interest in Christian and faith-based counseling. Her specialty areas include parenting issues, foster children, children being raised by grandparents or other family members, trauma/abuse and the connection between physical conditions and mental health. She also focuses on helping children, adolescents and adults manage depression and anxiety.
Tracy's training includes trauma-informed care, Dialectical Behavior Therapy, Cognitive Behavioral Therapy, motivational interviewing and the neurological/physiological aspects of mental health.
Before joining the staff of Diakon Family Life Services in 2007, Tracy spent more than 20 years working with children and adolescents in group homes and inpatient psychiatric and day hospital programs, as well as in mobile therapy as a behavior specialist.
---
Douglas Headley, M.Ed., CAGS, LPC, NCC, CAADC, Therapist (Montoursville)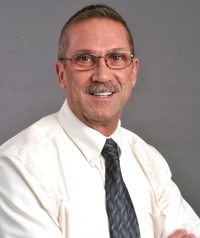 Douglas Headley's specialty areas include Cognitive Behavior Therapy , Motivational Interviewing, Acceptance and Commitment Therapy and mindfulness-based treatment strategies, as well as ethics, anger management and the development of healthy relationships. He holds a Certificate of Advanced Graduate Studies in Cognitive Behavior Therapy, is a Pennsylvania Licensed Professional Counselor, a National Certified Counselor and a Certified Advanced Alcohol & Drug Counselor.
Doug's clinical experience spans more than 25 years in the fields of corrections, mental health and addiction. He is retired from the Federal Bureau of Prisons and has worked in community mental health settings with children, adolescents, adults and families. He has a special interest in service to others as well as staff development in support of client care and the best possible treatments for mental health and addiction recovery.
---
Sarah Knight, LCSW, Therapist (Montoursville)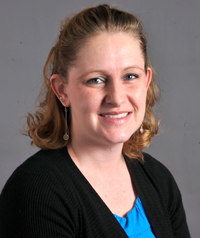 A Licensed Clinical Social Worker, Sarah Knight focuses on several specialty areas including faith-based counseling, marriage/couples therapy, depression, anxiety, self-injurious behaviors, eating disorders, low self-esteem, anger management and psychosis.
Sarah has worked with individuals of all ages.
She served with Diakon from 2006 to 2009 and returned to the organization in 2011.
Her past clinical experience also includes work in the inpatient children's unit at The Meadows, a facility of Universal Community Behavioral Health in Pennsylvania.
---
Kelly McCormack, M.A., ATR-BC, Therapist (Montoursville & School-Based Services)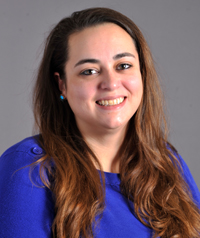 Kelly McCormack has both bachelor's and master's degrees in art therapy. In addition, she has had training related to geriatric psychology, including dementia and traditional and nontraditional grief therapy, Dialectical Behavior Therapy and Cognitive Behavioral Therapy.
During her college career, Kelly interned in medical settings with cancer patients and their family members and in acute care and long-term care psychiatric hospitals. She also supervised college students working on a mural with prisoners in a county prison. Her clinical experience after earning her master's degree includes providing outpatient psychological services to children, teens, adults and families and working as an art therapist at Haven Behavioral Health Hospital, primarily with geriatric patients.
---
Forrest McLean, MSW, LCSW, Therapist (Williamsport & School-Based Services)
Forest J. McLean holds a master's degree in social work and is a licensed clinical social worker.
His specialties and clinical areas of interest include Veterans' concerns and experiences, adoption, reactive attachment disorder, and issues and concerns young adults face. He has received specialized training in crisis mangement, marital issues and various additional issues that can challenge adults.
A Veteran with 12 years of active miliary service, he has more than 20 years of experience in the mental health field, along with his post-graduate work.
---
Nancy Morgan, LSW, Therapist (Williamsport & Lewisburg)
Nancy Morgan's specialty areas include children and adolescents, couples and parenting. She is a Licensed Social Worker and has worked with individuals ranging in age from 4 to 80. She believes counseling can help to address depression, anxiety, low self-esteem, emotion regulation, stress, life transitions, relationship issues and parenting challenges.
Nancy's approach is to help each person identify his or her gifts and talents, provide psycho-education and teach techniques to help heal both the mind and soul. She uses a combination of therapy methods, including solution-based, cognitive behavioral, and psycho-education, within the context of systems and structural models.
---
Jennifer Panaccio, M.A., Therapist (Williamsport & School-Based Services)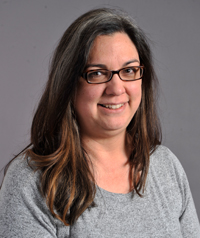 A mental health therapist for Diakon Family Life Services' Williamsport office and school-based services in local school districts, Jennifer Panaccio maintains specialty areas including marital and family therapy and clinical art therapy. Specific clinical interests encompass anxiety, mood disorders, grief and loss concerns, and parenting issues.
She has advanced training in trauma-focused Cognitive Behavior Therapy.
In her more than 10 years of clinical experience, Jennifer has worked in outpatient therapy with children, families, couples and individuals and also has provided school-based therapy.
Further, she has extensive experience in nonprofit, community-based agencies.
---
Jamie Plocinski, M.S.W., LCSW, Clinical Director, School-Based Services (Williamsport & School-Based Services)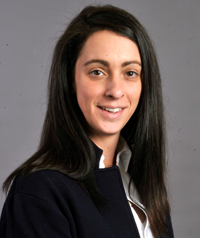 A Licensed Clinical Social Worker, Jamie Plocinski specializes in working with adolescents, families and adults. Her clinical interests include anxiety and mood disorders and LGBT-related (lesbian, gay, bisexual and transgender) concerns. She has advanced training in the Cognitive Processing Therapy trauma-focused approach.
Jamie began her clinical career in mental health in 2001 and has worked in outpatient settings since 2009. Her background includes direct practice and also administrative and education/teaching positions for master's of social work studies.
She has experience in child welfare and in positions including adjunct professor, clinical director and other administrative roles.
---
Joyce B. Siegel, M.Ed., Therapist (Williamsport & Montoursville)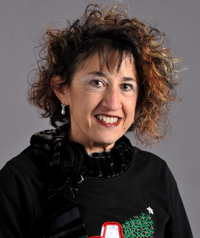 Joyce Siegel's specialty areas include trauma, eating disorders, chronic pain and illness; she also practices Biblical-based counseling, holding a certificate in Biblical Counseling from the Christian Counseling and Education Foundation.
Joyce began her clinical work in the mid-1980s at the Renfrew Center of Philadelphia, with a focus on treatment programs related to eating disorders. She also served as program director of the Belmont Center's eating disorders program and was an associate in the group practice of Diane Langberg, Ph.D., both in the Philadelphia region.
She continues to train in such practice areas as Acceptance and Commitment Therapy, Dialectical Behavior Therapy and eating disorders.
---
Ilene VanGilder, LCSW, Therapist (Lewisburg)
Ilene is a Licensed Clinical Social Worker whose specialty areas include mood/anxiety disorders, family conflict/marital issues, grief and trauma for adults and children, caretaker stress, adjustment issues in relationships, and employment issues. She has advanced training in trauma-focused Cognitive Behavioral Therapy to treat childhood abuse and in working with juvenile perpetrators.
Ilene's past clinical experience includes three years of providing direct care in a nursing home, six years of working in residential programs for people with developmental disabilities, six years of mental health case management for adults and eight years of experience with wrap-around services and therapy for families and children involved in foster care.
---