Buehrle Society Members
The Buehrle Society recognizes donors who have made gifts over consecutive years, the number of consecutive years designated within the society symbols below. People listed in the 25-year category have given 25 years and above; people in the 20-year category have given between 20 and 25 years and so on.
See the society page for more information, including how you can become a member of this dedicated group of people. The information below has been updated for 2020; please note that names are not listed alphabetically within each category but are shown based on number of years people have been part of the society.
---
Buehrle Society Members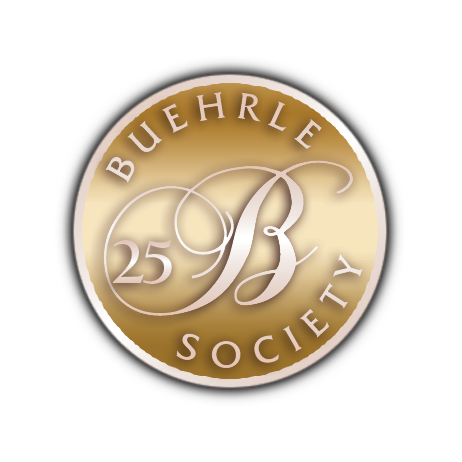 Anonymous (3)
Mr. Preston L. Davis
Mr. & Mrs. Emried D. Cole, Jr.
Ms. Patricia E. Styer
Ms. Marion Fenstermaker
Mr. and Mrs. Peter L. Kern
Mr. Russell W. Price, II
Mrs. Norma R. Brubaker
The Rev. and Mrs. Frederick S. Foerster
Mrs. Nancy L. Kline
Mr. and Mrs. Peter D. Wolfe
Mr. and Mrs. Maurice H. Bobst, Jr.
The Rev. Dianne S. Kareha
Mrs. and Mr. Darlyn D. Unger
Mr. Warren C. Weidman
Mr. and Mrs. Forrest L. Schaffer
Mrs. Carole J. Fiori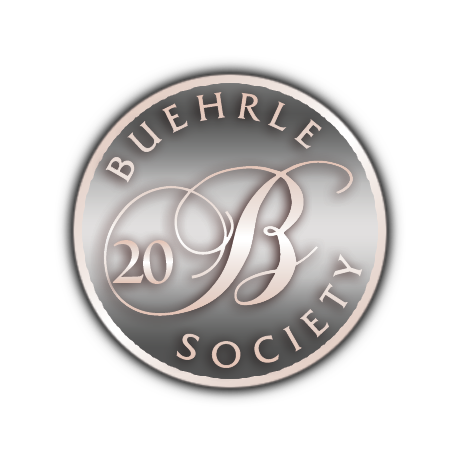 Anonymous (2)
Mr. & Mrs. Richard M. Barger
Mr. and Mrs. Edward M. Bereznak
The Rev. William A. Fluck
Mr. and Mrs. Mark T. Pile
Mr. and Mrs. J. Douglas Price
Mr. and Mrs. David K. Klein
Mrs. Patricia A. Bittner
Mr. Hugh E. Hughes
Mr. and Mrs. Roger W. Rauch
Mr. David L. Clough
Dr. and Mrs. Walter J. Dex
The Rev. and Mrs. James L. Henderschedt, Jr.
Mrs. Sandra R. Richard
The Rev. and Mrs. Rudolph K. David
Mr. and Mrs. Paul D. Horger, Esq.
Mr. and Mrs. Kenneth E. Patrick
Mrs. Kathleen J. Roach
Ms. Susan T. Schellenberg
Mr. and Mrs. J. Donald Steele, Jr.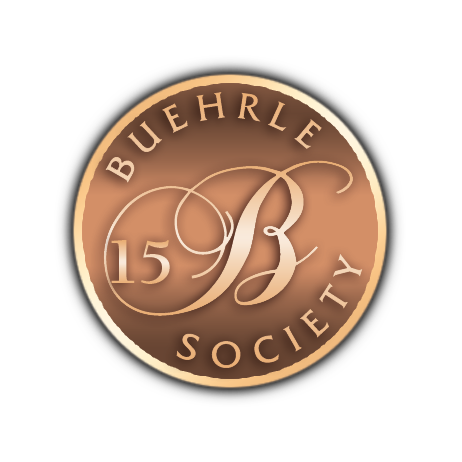 Mrs. Rebecca A. Brown-McCusker
Ms. Beverly Heckart
Mr. Dennis A. Ranck
Mrs. Jennifer D. Rautzhan
Mr. and Mrs. Robert F. Reilly
Mrs. Nancy L. Ritzman
Mr. & Mrs. Paul D. Horger
Ms. Joanne M. Judge & Mr. Paul E. Oppenheimer
Mr. and Mrs. Barry E. Isett
Ms. A. Jean Przybeck
Mrs. Mary A. Raymond
Mr. and Mrs. Carl A. Schlegel
Mr. and Mrs. John A. Ungerman
Ms. Lisa H. Webster
Mr. and Mrs. Jeffrey E. Boland
Mr. Lawrence F. Delp
Ms. Wendy B. Richwine
Mr. and Mrs. Robert L. Simons
Ms. Sharon D. Havice
Ms. E. Ann Kretzing
Mrs. Joyce C. Riche
Mrs. Cynthia H. Skelton
The Rev. Cindy G. Camp
Ms. Carol A. Corrigan
Mrs. Nancy L. Kulp
Bishop Emeritus and Mrs. A. Donald Main
Mr. and Mrs. William E. Swanger III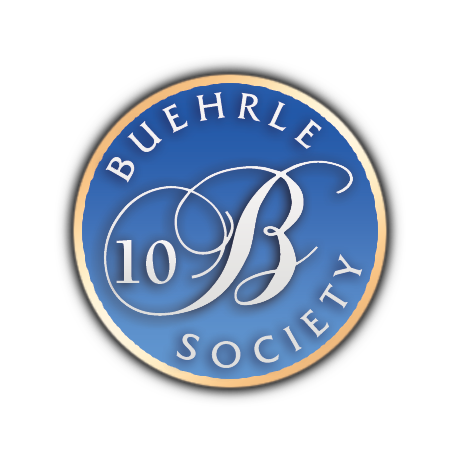 Anonymous (9)
Miss Beth L. Bossler
Kevin and MaryEllen Dickey
Mr. Roger L. Giffin
Mrs. Kathryn M. Keim
Mrs. Marianne C. Leh
Mr. and Mrs. Timothy E. McGee
Mr. and Mrs. Gary R. Potts
Mr. and Mrs. Robert L. Schmerker
Mr. and Mrs. Richard E. Snyder
Mrs. Marianne Bahmann
Mr. and Mrs. Joseph F. Bozzelli
Mr. and Mrs. Dennis S. Czor
Mrs. Florence Jane Hayes
Mrs. Elizabeth H. Hopper
Ms. Michelle A. Koontz
Mr. and Mrs. Kenneth G. Mertz, II
Mrs. Barbara R. Pak
Mr. and Mrs. William L. Reed, Jr.
Mr. and Mrs. Matthew J. Robinson
Mr. and Mrs. Kermit E. Roth
Mr. and Mrs. Robert E. Stackhouse
Mrs. Louise H. Timbrell
Mrs. Georgia W. Baldrige
The Rev. and Mrs. Crea M. Clark
Mr. Steven L. Daniels
Mr. and Bishop Sherman Hendrix
Mr. and Mrs. Arthur R. Hill
Mr. K. David Hulteng
Dr. Marion Kayhart
Mr. and Mrs. Bruce S. Nielsen
Mr. Charles R. Quandt, Jr.
Mr. and Mrs. Ronald V. Ryerson
The Rev. and Mrs. Joseph E. Skillman
Dr. Neil S. Stewart and Ms. Elizabeth S. Gardner
Mr. Ezra A. Wenner
Mrs. Irene D. Wenner
Mrs. June S. Wentz
Ms. Ruth E. Youse
Mr. George Ahart, Jr.
Mr. and Mrs. John A. Bickel
Mr. and Mrs. Arthur P. Clough
Ms. Linda D. Elliott
Mr. James T. Geist, Jr.
The Rev. and Mrs. C. David D. Godshall
Scott and Jenny Habecker
Mrs. Judith A. Hoch
Mr. and Mrs. Roy D. Klinger
Mr. and Mrs. Bruce L. Madeira
Mrs. Rufina B. Marquette
Ms. Margaret R. Ryan
Mr. and Mrs. Henry H. J. Sheetz
Ms. Jean M. Wassel
Ms. Bernardine G. Willard
Mrs. Karen J. Wood
Ms. Jean M. Hase
Mr. and Mrs. Thomas M. Bowes
Ms. Janet W. Doherty
Mr. Robert B. Franke
Mr. and Mrs. Joseph E. Grabey
Mrs. Evelyn B. Keir
The Rev. and Mrs. Darrell L. Layman
Mr. and Mrs. Jarrod E. Leo
Mr. and Mrs. Louis R. Molnar
Mr. and Mrs. Blake D. Morant
Ms. Jennifer K. Normand
Ms. Vicky H. Reinke
Ms. Lydia M. Ruhe
Mrs. Diane J. Spitko
Mr. and Mrs. Larry E. Suhr
Ms. Helen D. Wernlund
Ms. Frances R. Worman
Ms. Mary A. Yohn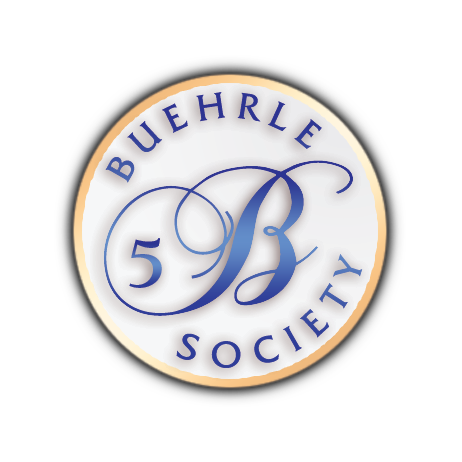 Anonymous (5)
Ms. Mary Jane Adams
Mr. and Mrs. Ronald D. Belland
Dr. Jameel Durrani
Mr. and Mrs. James R. Fulton
Mrs. Barbara M. Harris
Mr. and Mrs. R. Joe Hartman
Mrs. Ruth L. Hensinger
Mrs. LJ L. Hoffman
Dr. and Mrs. William H. Jennings
Mrs. Joanne C. Koch
Dr. and Mrs. Albert A. Lewis
The Rev. and Mrs. Richard A. Miller
Ms. Jean N. Moyer
Ms. Mary E. Nehf
Ms. Lucinda S. Priess
Ms. Helene F. Reed
Ms. Judith A. Reese
Mrs. Rebecca Sue Rimsky
Dr. and Mrs. Max L. Robbins
Ms. Nancy M. Shope
Mr. Gerald E. Utt
Mr. and Mrs. Fred A. Walschburger
Mr. Michael J. Caverly
Mr. and Mrs. Jonathan D. Andrews
Mr. Gerald L. Baltzell
Ms. Joan A. Barthol
Mr. David D. Borland
Ms. Jean Coughlin
Ms. Mary Jane Doney
Bishop Guy S. Edmiston
Mr. Joseph E. Edstrom
Mr. and Mrs. Edward A. Essl, Jr.
Ms. Barbara E. Feege
The Rev. and Mrs. Harold S. Fox
Mr. Leon C. Grim
Mrs. Linda Halma
The Rev. Chad Hebrink
Mr. Eric D. Henderson
Dr. and Mrs. Paul L. Herring
Mr. and Mrs. Karl Hoekstra
The Rev. and Mrs. Paul J. Hoh
Ms. Abby R. Housel
Mr. Darryl S. Jeffries
Ms. Helen C. Krautheim
Mr. Paul Kunkel
Mrs. Carol M. Landes
Mr. and Mrs. Robert E. Leh, Jr.
Mr. and Mrs. Donald L. McIlmurray, Jr.
Ms. Trudy H. Mertz
Mrs. C. A. Mogel
Ms. Doreen Murphy
The Rev. Wayne C. Muthler
Mrs. Patricia A. Reading
Ms. Christine J. Reazor
Ms. Laurie A. Saltzgiver
Mrs. Rena J. Sattazahn
Ms. Bernadette S. Schumaker
Mr. and Mrs. Julius Stoppock
Mr. and Mrs. Karl Valley
Ms. Susan E. Wagner
Mrs. Joan A. Wink
Mrs. Gladys A. Barclay
Mr. and Mrs. George R. Bates
Mr. and Mrs. Bernard B. Blamble
Mrs. Geraldine D. Boll
Ms. Christine M. Calamari
Ms. Marjorie R. Chamberlain
Ms. Lois J. Crossland
Wes, Darla & Seth Dunn
Ms. Frances J. Eckert
Mr. and Mrs. Richard L. Espenshade
Mr. and Mrs. Roger C. Frantz
Mr. David W. Freudig
Mr. and Mrs. Kenneth W. Frushour
Ms. Sharon Gordon
Ms. Dana L. Greenhalgh
Mrs. Janet I. Hetrick
Ms. Doris N. Hilbert
Mr. John C. Holland
Ms. Eugenia E. Jeppson
Mr. George H. Keil
Mr. Frederick A. Keiper, Jr.
Ms. Grace A. Kline
Dr. Ralph J. Kneeream
Mr. and Mrs. Maynard R. Koplin
The Rev. Colleen G. Kristula
Mr. and Mrs. Frederick H. Krommes
Mrs. Olga Kuzma
Ms. Janet H. Laudenslager
Mr. and Mrs. Richard T. LeVene
Ms. Kathryn Lindgren
Ms. Barbara J. Lord
Mr. and Mrs. John McClellan
Ms. Tammy A. McCrae
Mr. Rick E. Moyer
Mr. and Mrs. John D. Nystrom
Mrs. Anne C. Olson
Mr. and Mrs. Dean N. Paul
Ms. Patricia J. Peck
Mrs. Mary S. Phillips
Mr. and Mrs. Irwin Rosner
Mr. and Mrs. Axel Schuette
Ms. Elizabeth C. Schweikert
Ms. Karen E. Sinkovits
Mr. Donald C. Smith
Mr. and Mrs. Thomas C. Stathos
Ms. Starr E. Stewart
The Rev. and Mrs. Stanley R. Trout
Mr. Leroy E. Walters
Ms. Ann M. Weatherill
Mr. and Mrs. Andrew N. Wiegner
Mr. and Mrs. Thomas L. Wilborn
Ms. Leda L. Wimmer
The Rev. and Mrs. Mark A. Wimmer
Mr. and Mrs. David A. Adey
Ms. Cynthia W. Bonney
Ms. Barbara E. Brobst
Mrs. Betty M. Buss
Mr. and Mrs. Robert J. Chant
Mr. Gordon R. Clark
Mr. William Drumin
Mr. and Mrs. David L. Dunbar
Ms. Elizabeth A. Fones
Ms. Darcy N. Ford
Ms. Charlotte K. Friend
Mrs. Hiroko Gundersen
Ms. Dolores M. Hinnershitz
Ms. Karen Hinrichs
Ms. Debbie J. Honeywell
Mr. Eugene M. Howley
Ms. Veronica A. Hudiak
Dr. Kyu S. Kim
The Rev. and Mrs. David N. Kistler
The Rev. Laura L. Klick
Ms. Anne P. Knecht
Ms. Sarah L. Kolbe
Mrs. Caroline K. Kuhns
Mrs. Kathleen A. Leigh
Mr. and Mrs. George Maalouf
Ms. Arlene J. Manera
Mr. and Mrs. Anthony L. Marra
Ms. Patricia Menow
Ms. Denise L. Mensinger
Ms. Ruth C. Moyer
Mr. Charles J. Odgers, III
Ms. Maryellen Paulhamus
Ms. Donna J. Rentzel
Ms. Terry L. Rhodes
Ms. Helen H. Rohrer
Dr. Clifford T. Rotz
Mrs. Gale S. Schlechter
The Rev. Carl R. Schmoyer
Mr. and Mrs. Michael B. Steinmetz
Mr. and Mrs. Fred M. Tyson
Ms. Shari VanderGast
Ms. Joyce M. Wollyung
Mr. Thomas W. Woodford
Ms. Eunice M. Zeigler
Mr. & Mrs. Thomas C. Stathos
Ms. Jill A. Brader
Mr. John P. Facelo
Mr. David B. Hislop
Mr. and Mrs. Jeff Achenbach
Mr. and Mrs. David L. Angst
Mr. and Mrs. George A. Bielen
Mr. and Mrs. Franklin P. Bingham
Mrs. Ruth M. Blaschak
Major General and Mrs. William F. Burns
Mr. and Mrs. William E. Cameron
Mr. and Mrs. Emried D. Cole, Jr.
Ms. Diane K. Conneman
Mr. and Mrs. John R. Cook
Mrs. Donna L. Cooper
Mr. and Mrs. Alex M. Dapkewicz
Mr. Rudolph B. DeFrance
Ms. Marjorie L. Dennis
Ms. Karen J. Dezura
Ms. Amanda Doporcyk
The Rev. Doris J. Doub
Ms. Beverly H. DuVal
Ms. Virginia D. Ehr
Mr. James A. Evans
Ms. Wanda D. Farley
Ms. Louise K. Fehnel
The Rev. Dr. and Mrs. Kenneth C. Feinour, Jr.
Mr. and Mrs. George P. Fennell
Mr. and Mrs. Paul Fodness
Ms. Assunta M. Foust
Mr. and Mrs. James H. Fulton
Ms. Michelle Gaugler
Mr. and Mrs. Charles A. Goodman
Ms. Mary J. Grimm
Mr. and Mrs. Earl W. Guinther
Mr. Terry V. Haller
Mrs. Sandra A. Hassenplug
Ms. Debbie A. Herb
Ms. Robin R. Hoesl
Mr. David I. Hoffman
Mrs. Sandra S. Huegel
Mr. and Mrs. Al Iezzi
Ms. Carolyn S. Ikeda
Mr. and Mrs. Arthur E. Imdorf
Mr. Michael C. Irwin
Ms. Sandra C. Jones
Ms. Robin A. Kane
Dr. and Mrs. Lee A. Kreidler
Mr. Richard L. Lingle
Dr. and Mrs. Richard F. Luley
Mr. and Mrs. Robert W. Makar
Mr. and Mrs. Joseph W. McDermond, Jr.
Sarah K. Fershee and Virginia G. Miles
Ms. Nancy C. Miller
Dr. and Ms. Steven C. Miller
Ms. Theresa M. Neiderer
Ms. Caren A. Otis
Mr. and Mrs. Hrishikesh Pandey
Ms. Daris A. Phillips
Mr. and Mrs. John F. Piper, Jr.
Ms. Kelly L. Raudenbush
Mr. and Mrs. James E. Reigle
Mrs. Darlene A. Rex
Mr. Richard S. Schermerhorn
Mr. and Mrs. Donald C. Seagreaves
Ms. Elaine E. Shelly
Mr. David L. Shively
Mrs. Dale R. Shreeves
Ms. Patricia H. Singley
Mrs. Faith Snyder
Mrs. Alice H. Stevens
Mr. Howard R. Thomas
Mr. Anthony J. Tomcyk
Mrs. Carol W. Unger
Mrs. Lorraine M. Upperman
Mr. and Mrs. Gerald D. Wagner
Ms. Jennifer L. Wagner
Mr. and Mrs. Richard N. Weitzel
Mr. and Mrs. Clair M. Williams
Mr. Herbert H. Williams
Ms. Taeko Y. Williamson
Mr. Timothy Wolford
Mr. and Mrs. Charles W. Yarrison
Ms. Jessica Younker
Ms. Florence R. Zemenak