Diakon brings Glen Campbell...I'll Be Me film to region
Bethlehem, Pa (Wednesday May 27, 2015)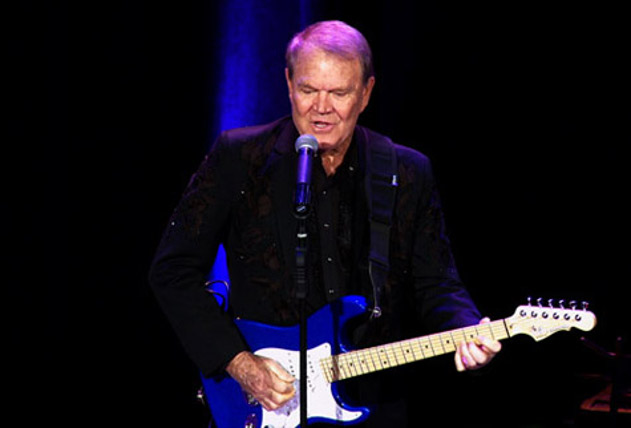 Diakon Lutheran Social Ministries is bringing the film "Glen Campbell…I'll Be Me" to the region.
By arrangement with the film's producers, Diakon will present the film—which details Campbell's battle with Alzheimer's disease—at two showings, 3 and 6:30 p.m., June 15, at SteelStacks, Bethlehem.
Tickets are available online only at Diakon's website. The URL through which to purchase tickets for either of the two shows is no longer active.
In 2011, while the country singer and guitarist prepared to tour in support of his latest album, his family revealed that he had received a diagnosis of Alzheimer's disease. The Campbells not only proceeded with a "Goodbye Tour," but also allowed filmmaker James Keach to document the progression of the singer's illness and its effect on his and his family's lives and work. The tour was scheduled as a three-week engagement but turned into a 151-show nationwide event.
According to the producers, "'Glen Campbell…I'll Be Me' blends intimate and unflinching medical details, poignant performance footage and a survey of its subject's place in musical history through well-chosen archival footage and interviews with other performers."
The documentary includes appearances by Bruce Springsteen, Bill Clinton, The Edge, Paul McCartney, Jay Leno, Vince Gill, Jimmy Webb, Blake Shelton, Sheryl Crow, Keith Urban, Brad Paisley, Steve Martin, Chad Smith and Taylor Swift, among others. The film includes an Academy Award®-nominated song, received two Grammy Awards® for songs, and has won numerous film festival and other awards.
Campbell moved into a specialized Alzheimer's treatment facility in March 2014, three years after filming began in 2011. At that time, he was 75 years old and had been married for nearly 30 years to his fourth wife, Kim. The couple has three children, musicians Cal, Shannon and Ashley, all of whom were in his backup band.
---
For further information, please contact:
William Swanger, M.A., APR
Senior Vice President, Corporate Communications
Diakon Lutheran Social Ministries
(717) 795-0308
E-mail: swangerb@diakon.org
Archive
2023
2022
2021
2020
2019
2018
2017
2016
2015