Diakon Wilderness Center students to gain water-quality education
Boiling Springs, Pa. (Thursday May 5, 2016)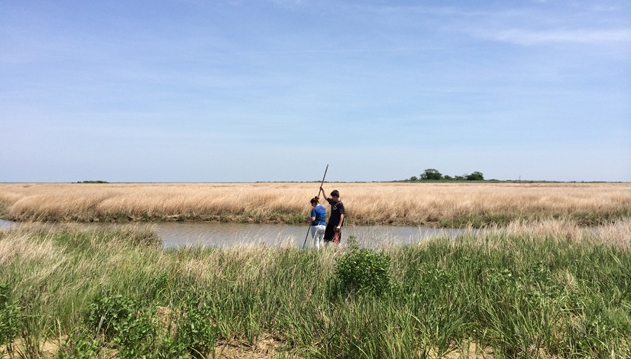 Chesapeake Bay Foundation grant provides environmental education opportunities for at-risk youths
Students at the Diakon Wilderness Center near Boiling Springs will continue to learn about and promote water quality as the result of a recent $5,000 grant from the Chesapeake Bay Trust.
"This grant—the second we have received from the trust in two years—will allow us to continue our focus on environmental education," says Jason Brode, who oversees wilderness center programs. "Specifically, the grant will allow us to have 30 high school-age students from the region served by our Center Point Day Treatment Program to participate in educational trips to remote Chesapeake Bay Foundation study centers to learn about water quality and efforts to maintain quality."
Center Point students have used their new skills in the past to monitor stream quality on the Wilderness Center campus.
Center Point is a day treatment program that features individualized programming for students who struggle in a traditional school environment.

---
For further information, please contact:
William Swanger, M.A., APR
Senior Vice President, Corporate Communications
Diakon Lutheran Social Ministries
(717) 795-0308
E-mail: swangerb@diakon.org
Archive
2023
2022
2021
2020
2019
2018
2017
2016
2015