Diakon Child, Family & Community Ministries
Ron Davis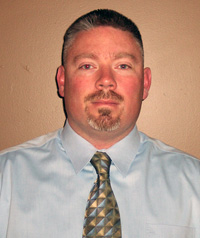 Ron Davis is Executive Director for Diakon Youth Services' programs for at-risk youths based in eastern Pennsylvania. Those services include the Turning Point Day Treatment Program in Lancaster and the Bridge Program in multiple locations.
Mr. Davis joined the Diakon organization in 1997 as a case manager for Diakon Youth Services' after-care and prevention program in Chester County. Two years later, he developed and implemented the Bridge Program in Delaware County, becoming program manager. He later replicated the program in Chester, Lancaster and York counties.
He also developed and implemented Turning Point programs, including a day-treatment service, in Lancaster County. He was named to his current role, overseeing Diakon Youth Services operations in southeastern Pennsylvania in 2006.
Before joining Diakon, he worked for a secure youth treatment center, focusing on providing treatment-oriented programming; he also coached youth baseball and football while there.
Mr. Davis is a graduate of The Pennsylvania State University with a bachelor's degree in criminal justice; he later earned his master's degree in administration from West Chester University.
Mr. Davis works out of Diakon Youth Services' offices in Lancaster and Delaware counties and can be reached by calling (610) 291-7731.
Diakon Child, Family & Community Ministries