Diakon Recognized for Empowering Women
Reading, PA (Tuesday November 14, 2023)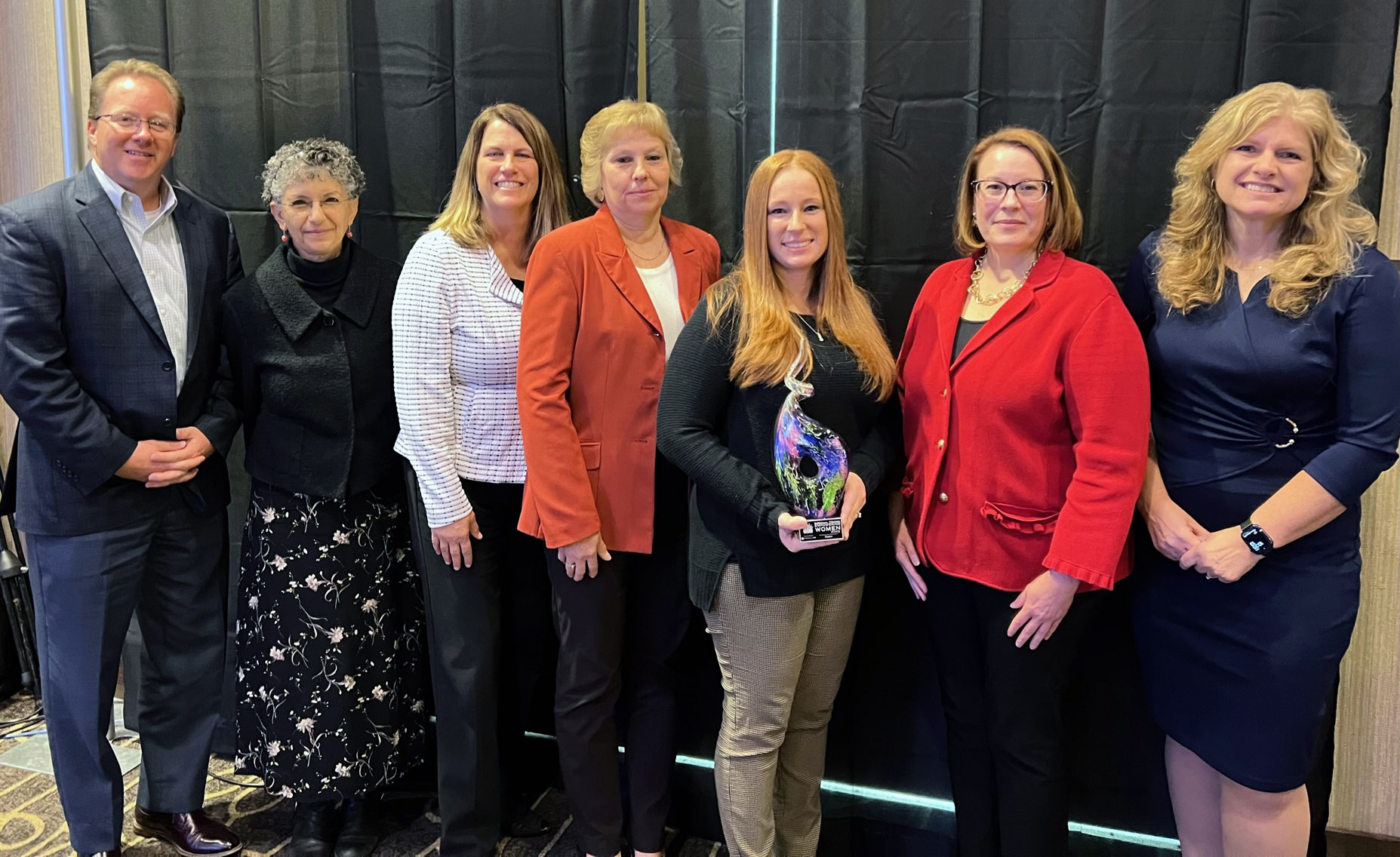 Pictured in photo, left to right: Scott Habecker, Diakon President/CEO; Fayrouz Azer, Executive Director of Family Reunification & Preservation; Lisa Webster, Vice President of Finance; Tracy Boyer, Executive Assistant; Shannon Kidd, Senior Operation and Clinical Executive Director; Jenn Rautzhann, Senior Vice President – Human Resources & Compliance; Melissa Kindall, Senior Director of Corporate Communications & Marketing.
Yesterday, Diakon was recognized as one of the 2023 winners of the Central Penn Business Journal and Lehigh Valley Business "Empowering Women" award.
At Diakon, we believe that empowering women contributes to the success of everything we do. Not only do we make it a priority to provide the tools and opportunities for our female employees to achieve their goals and maintain a healthy work-life balance, but we also want to uplift the women we serve. There should be no age limit on empowerment, which is why we have programs in place to assist females from infancy through their senior years.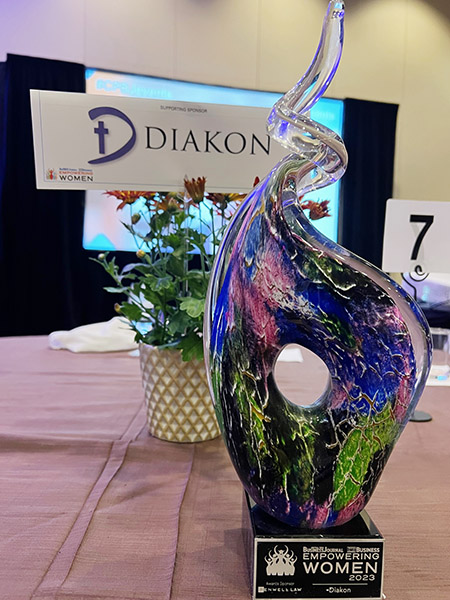 Diakon has a consistent record of recruiting, hiring and promoting women in our organization. In 2022, Diakon's workforce was 83.49% comprised of women. In 2023, it is 83.25%. Throughout the organization, 84 women received promotions in 2022 through July of 2023.
President/CEO Scott Habecker said, "We obviously could not be recognized for an "Empowering Women" award without a great group of women leaders. The majority of our executive team is comprised of women leaders, and I would like to specifically thank them for their dedication and commitment to everything that we do. Included in that group are Shari VanderGast, Executive Vice President – Chief Operating & Administrative Officer; Jennifer Rautzhan, Senior Vice President – Human Resources & Compliance; and Lisa Webster – Vice President of Finance. They will, however, all be quick to give appropriate credit to the many women leaders and team members who they rely upon to so ably help us improve the lives of thousands of people every year through our senior housing, long-term care, adoption and foster care, family preservation, mental health, and other human services. I would like each of those team members to know how much we appreciate all they have done and continue to do in support of our mission."
Our goal is to continue identifying talented women to help lead all parts of our organization. By elevating them to roles that provide them the opportunity to expand their influence on organizational direction and results, we will continue to help thousands of people every day while providing these women leaders an opportunity to thrive and maximize their potential.
By meeting women where they are and providing them with resources and advocacy, we can begin to see positive change in our communities. Whether it is through scholarships, mentoring, foster parenting, counseling or any of the many other services we provide internally to our staff and to those we serve, we believe transformative change will cause a ripple effect.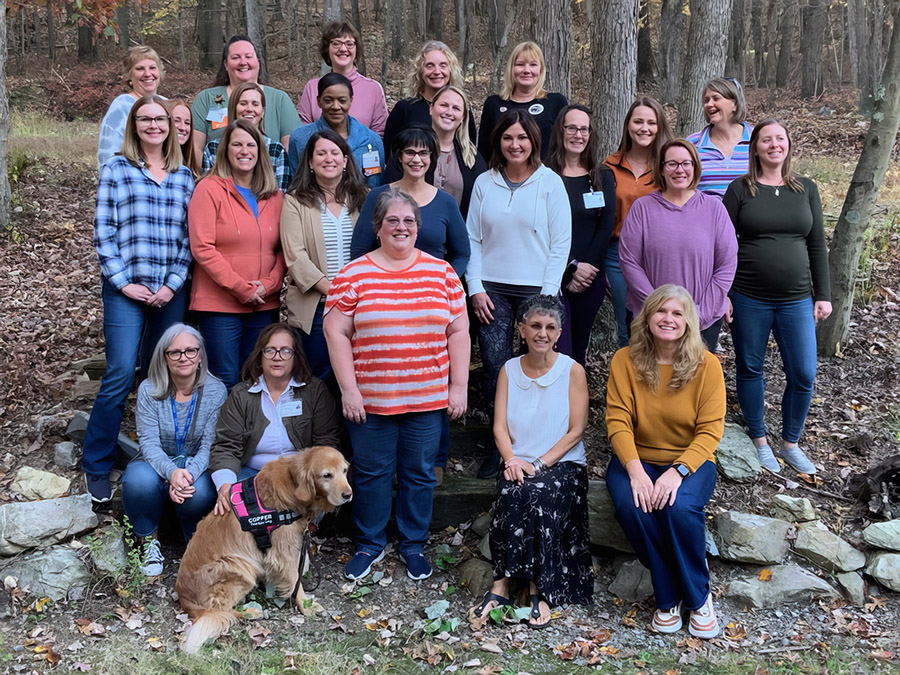 Members of the Diakon Leadership Team
Archive
2023
2022
2021
2020
2019
2018
2017
2016
2015