Foundation grant helps to give at-risk youths 'second chance'
Boiling Springs, Pa. (Wednesday November 30, 2016)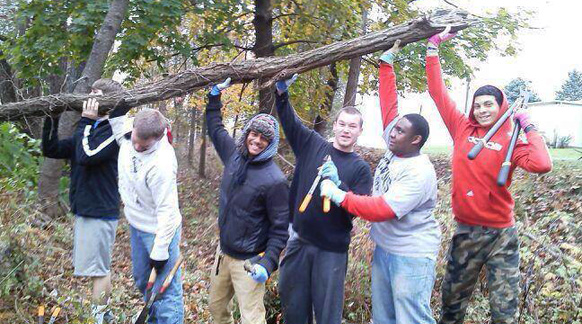 Diakon Youth Services' Second Chance Fund has received a $20,000 grant from the Julius & Katheryn Hommer Foundation.
The grant represents the eighth consecutive year Diakon Youth Services has benefited from a Hommer Foundation grant.
The Second Chance Fund is a program that incentivizes at-risk youths to achieve goals with financial rewards they then use to pay court costs and fines, continuing education expenses, and housing and other independent living needs.
"We are deeply grateful for this continuing, very important grant and for the foundation's support of our services for adjudicated youths," says Jason Brode, regional director of Diakon Youth Services.
The Hommer Foundation has previously supported Diakon Youth Services' Flight Program, which aids young men "aging out" of traditional youth services, but who need continuing guidance and support to remain on the path to success.
The Hommer Foundation was established in 1996 through the estate of Julius and Katheryn Hommer of Newark, New Jersey.
---
For further information, please contact:
William Swanger, M.A., APR
Senior Vice President, Corporate Communications
Diakon Lutheran Social Ministries
(717) 795-0308
E-mail: swangerb@diakon.org
Archive
2023
2022
2021
2020
2019
2018
2017
2016
2015