Grant to reduce contacts between youths of minority backgrounds and juvenile-justice system
Lancaster, Pa. (Wednesday January 11, 2017)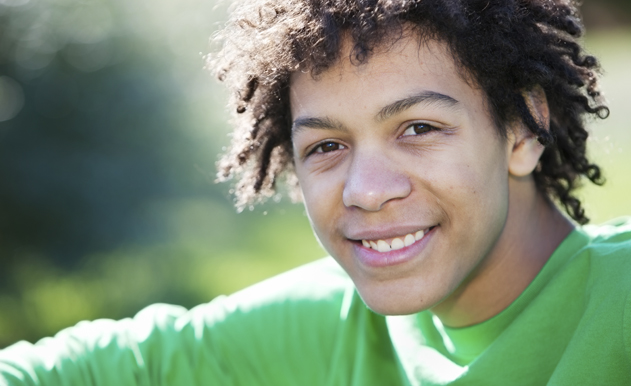 Diakon Youth Services has received a $15,720 grant from CHI St. Joseph Children's Health of Lancaster to reduce the number of youths from minority backgrounds who have interactions with the juvenile justice system.
"The rate of youths from various minorities who come into contact with juvenile justice is disproportionately high in comparison to contacts by youths from other backgrounds," says Ron Davis, regional administrator with Diakon Youth Services. "The goal of this effort is to educate and change behaviors among nearly 400 Lancaster County residents—both students and their parents or other caregivers—to reduce that rate."
Diakon Youth Services' two Lancaster-based programs, Turning Point Day School and the Bridge community-based service, will work with project partners Crispus Attucks Community Center (CACC) and The Mix at Arbor Place in the 2017 effort. The initiative is called One Accord Lancaster: A Collaborative Community Violence Prevention Project.
"Our outcomes will focus on 80% of the adjudicated students with whom we work not reoffending and 80% of participants of our student and adult forums reporting improved knowledge about and attitudes toward activities related to violence," Davis explains.
The project will focus on 235 youth participants from all county middle schools, as well as youths not attending school because of juvenile-justice referrals, and 150 adult participants, he adds.
Project components will include the local Diakon Youth Services' community-based programs, which have been shown to increase school completion and employability rates, and a variety of forums focused on what is called "disproportionate minority contact," or DMC.
CACC and The Mix at Arbor Place will plan and implement the various forums as well as a train-the-trainer course. CACC has 10 years' experience conducting successful DMC forums for middle-school youths, implicit bias trainings and teen summits. CACC and The Mix at Arbor Place are key partners in the DMC Working Group, a collaboration among law enforcement and community activists.
The Mix at Arbor Place focuses on leadership development for inner-city youths, with such efforts as a spoken word poetry program that engages students through creative writing and performance, a nutrition program providing afterschool and summer meals to Southeast Lancaster city youths, and Balancing the Scales, a DMC initiative.
The Crispus Attucks Community Center has advocated for the less fortunate for more than 80 years. The center has helped thousands of people from all cultural backgrounds achieve self-sufficiency through educational and cultural programs.
In addition to its Lancaster-based programs, Diakon Youth Services offers a day treatment program, mentoring service for young adults and the Weekend Alternative Program, all located at the Diakon Wilderness Center nearing Boiling Springs, Pennsylvania.
---
For further information, please contact:
William Swanger, M.A., APR
Senior Vice President, Corporate Communications
Diakon Lutheran Social Ministries
(717) 795-0308
E-mail: swangerb@diakon.org
Archive
2023
2022
2021
2020
2019
2018
2017
2016
2015