Shari VanderGast receives Lehigh Valley Business Journal's Women of Influence award for 2022
Allentown, PA (Wednesday May 11, 2022)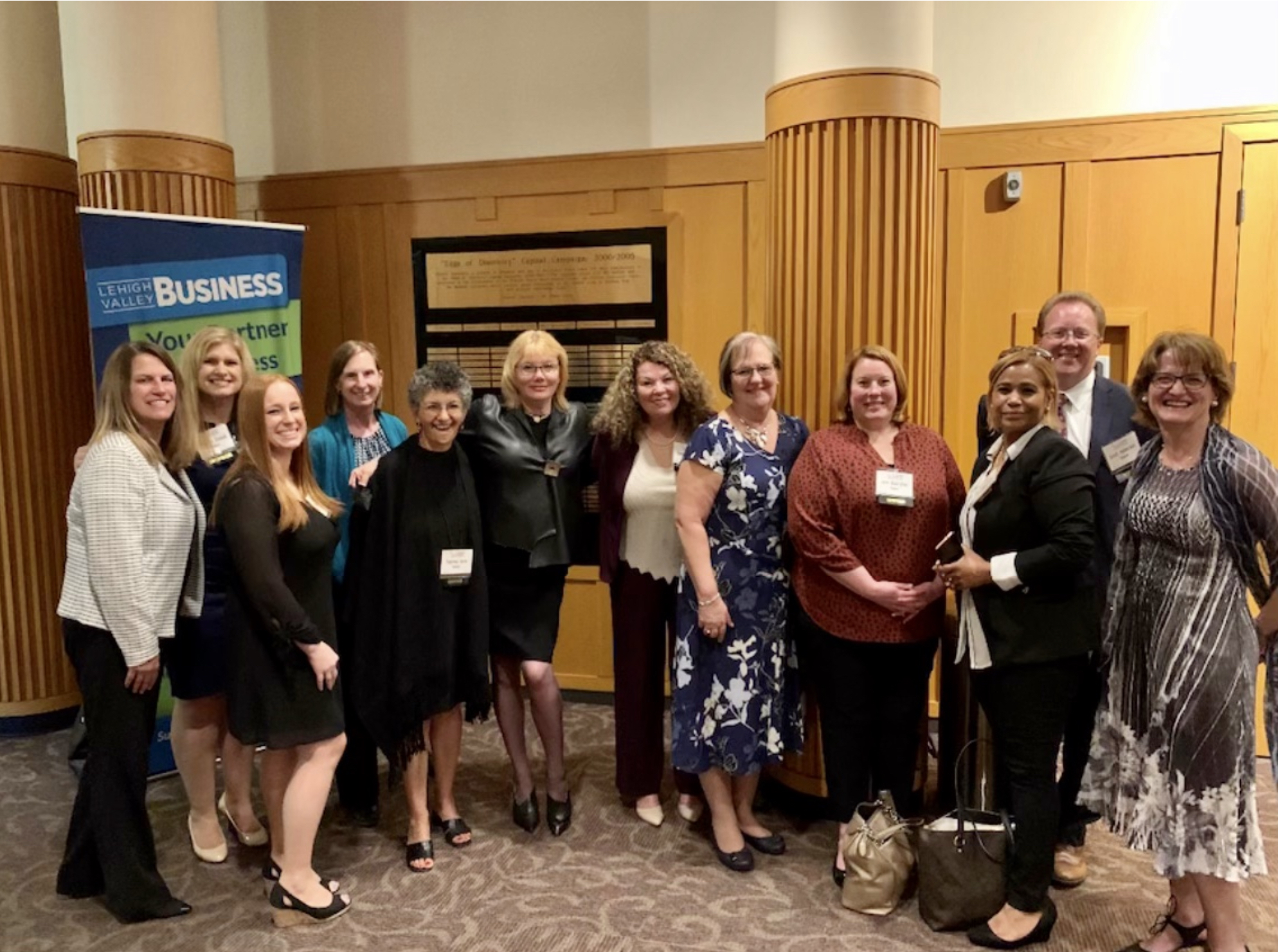 Shari VanderGast receives Lehigh Valley Business Journal's Women of Influence award for 2022
On May 4, various Diakon staff and Board members had the opportunity to join Shari VanderGast, Diakon's Executive Vice President/Chief Operating & Administrative Officer, when she received one of Lehigh Valley Business Journal's Women of Influence awards for 2022. The recipients were selected based on tremendous professional accomplishments, community involvement and a commitment to mentoring.
"I am incredibly proud to have such an accomplished professional as part of the Diakon team," says Scott Habecker, Diakon President/CEO. "Shari has made an enormous difference in the lives of the many residents and clients that we serve, as well as the individuals that we employ."
Not only does Shari lead and foster collaboration within Diakon, but she is also actively involved in her community. She serves on the Board of Directors of the Palisades School Board after previously serving as the Board Vice President. Shari is the Chair of the Education, Programs and Services Committee for the Palisades School District and is also on the Board of Prelude Services. In addition, she serves as an MSW Field Instructor for the following universities: Kutztown, Temple, Bryn Mawr, Widener, Rutgers and Shippensburg.
Congratulations to Shari and the other well-deserving recipients of this prestigious award!
Archive
2023
2022
2021
2020
2019
2018
2017
2016
2015