Center Point Day Program
Based at the Diakon Wilderness Center, the Center Point Day Program is a day treatment program that, like other Diakon Youth Services programs, strives to impact lives through a healing-centered approach. We endeavor to nurture change and growth in youth, families and communities. This successful community-based program features individualized programming for students who struggle in a traditional school environment.
Center Point Treatment
Download Info About Center Point Restorative Practices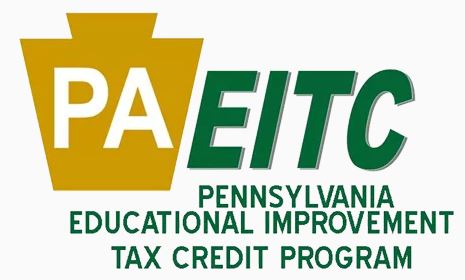 Participating students choose from either a career and academic approach or a school-based focus. Both offer training and experience in vocational training and employment; evidence-based family and competency development emphases; on-site drug and alcohol/mental health counseling; and therapeutic leadership development through adventure-based activities.
The goal of the program is for every student to be a successful graduate and a productive, connected, and law-abiding member of society and the community.
To learn more or to make a referral, see our sidebar links. To stay abreast of program updates, see the online feed below.
Program Overview …
Center Point is a Monday-through-Friday day program that focuses on behavioral management, progressive development of life skills and competency, and achievement of goals. The program does not require a specific length of stay, although a student must attend a minimum of 10 weeks to graduate from the program.
Center Point is based at the Diakon Wilderness Center near Boiling Springs, Pa., along with the Weekend Alternative Program and 30-Day Wilderness Challenge Course. Each Diakon Wilderness Center program embraces advancement of the Balanced and Restorative Justice—typically referred to as BARJ—principles of community protection, accountability, and competency development. These values are emphasized in wilderness center programs through use of five "pillars" of respect, responsibility, effort, trust, and courage, along with the following:
Evidence-based practice
Pennsylvania Academic and Career Technical Training (PACTT) programming
Internships (Faulkner Subaru, Brickman Landscaping, Morrison Hospitality)
Parternships including the Salvation Army (Bridging the Gap) and YWCA (L.E.A.D. and Girl Circle)
Family-development conferences
For more specific information about the program, see the text below as well as the Center Point Handbook.
A Curriculum Focused on Success
Center Point Day Program students develop competencies through a range of experiences including classroom instruction, vocational training, counseling groups, adventure-based activities, experiential learning, community service projects, and a curriculum—all designed for individual success. BARJ-focused skills and competencies are taught in the following areas:
Academic Skills
Educational programming at the Diakon Wilderness Center is provided through the Capital Areas Intermediate Unit (CAIU). Curriculum features include:
Educational staff:
Three highly qualified teachers certified in one or more of the following:

Science
Social studies
Language arts/English
Mathematics
Education

Two educational paraprofessionals
One certified health/physical education teacher
One educational administrator
Educational Services Provided:
Capital Area Online Learning Association (CAOLA)

Students receive credit recovery for classes missed
Students can receive current credit in all subject areas

Classroom Diagnostic Tool (CDT)

The Pennsylvania Department of Education has developed online classroom diagnostic assessments for reading, mathematics, and science. The diagnostic assessments are available for students in 6th grade through high school. The CDT is available for mathematics, science, and reading/literature.
All students take part in a CDT assessment upon entrance to the program

Pennsylvania Academic and Career/Technical Training Alliance (PACCT)

Coordinating literature curriculum to assist students with resume-writing
Standard Aligned System (SAS) with PACCT directives in all subject areas
Students receive credit for these directives as outlined in PACCT

GED programs

Students receive GED training and assessments through educational resources at Diakon
GED teacher provided
Students receive high-school credit for GED components if they are dismissed from Diakon and are placed in a setting in which the GED is not available
Vocational Services:
Vocation skills training is presented by program staff members to enhance a students' job preparation skills and future employability. Deserving graduates will be provided with a certificate of achievement, letter or recommendation from the program, and/or an internship over post-programming, if applicable. Attainment of these skills will equip students to pursue either part or full time job opportunities in their communities. Vocational training is available to interested students in three different areas, they are:
Horticulture – planting, growing, harvesting and marketing products grown in an on-site 14,000 square foot greenhouse
Culinary Arts – Basic industrial kitchen skills, sanitation, measuring, food service standards, food preparation, food presentation, and serving all provided by Morrison Senior Dining
Basic Mechanics – Internship through Faulkner
Indoor Outdoor Maintenance – Facility Management.

Educational credits are given to students who meet educational requirements
Center Point is affiliated with PACTT (Pennsylvania Academic & Career Technical Training)
Community service hours are earned through volunteering to work for non-profit organizations within the geographic area of the facility, independent living homes, local community gardens, social projects, i.e. campus/vocation/education
Basic Mechanics

EQQUUS – Offering students opportunities to receive stipends for workforce experiences
Teachers align curriculum with vocational areas provided by Diakon:
Students receive from .5 to 3 credits for vocational training based on time spent and success in the program
Teachers attend vocational training with students to ensure educational standards are included in all areas of the vocational curriculum
Adventure-Based Curriculum
A standards-aligned educational curriculum is paired with a variety of alternative-education experiences to provide students with academic credit for science, mathematics, or language studies, based on the activity
Physical Education
A certified health/physical education teacher offers classes for those students who have not yet received their health/PE credit required for graduation
State Assessments
PSSA and Keystone exams are part of Diakon's educational curriculum
Teachers are prepared to administer curriculum-based assessments and standardized assessments as outlined by the state Department of Education
Community Service
Community service hours are earned through special assigned projects at the Diakon Wilderness Center and by volunteering with non-profit organizations in the geographic area of the center campus. Examples of orgaizations benefiting from community service include Capital Area Greenbelt, Independent Living Homes, and local community organizations.
---