Senior Administration
Jennifer Rautzhan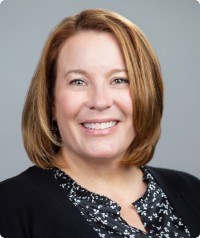 Jennifer Rautzhan, SPHR, SHRM-SCP, is Senior Vice President for Human Resources & Compliance. In her role, she oversees all strategic human resource planning including recruitment, retention, compensation, benefits, employee relations, employee development, safety, employee policy development and interpretation, and compliance with regulatory requirements. In addition, she oversees compliance, performance improvement, quality improvement and clinical support activities under her leadership.
Ms. Rautzhan began her career with the organization in 1993 with The Lutheran Home at Topton, now part of Diakon. She has a bachelor's degree in health policy and administration from Pennsylvania State University, with a minor in labor relations.
Ms. Rautzhan is a member of the Society of Human Resource Professionals, as well as the Berks County chapter of the Society for Human Resource Professionals. She achieved the designation of Senior Professional in Human Resources (SPHR) in 2006, as well as the Society for Human Resources Management Senior Certified Professional status (SHRM-SCP) in 2015.
Ms. Rautzhan works in Diakon's ministry support office located in Old Main on The Lutheran Home at Topton campus, Topton, Pennsylvania, and can be reached by telephone at (610) 682-1342.