Senior Administration
Shari VanderGast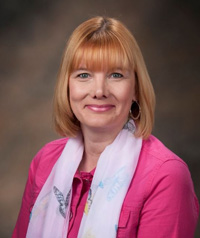 Shari VanderGast, Esq., LCSW, FACHE, is Executive Vice President/Chief Operating & Administrative Officer, a role to which she was named in January 2021. Previously, she served as Senior Vice President, Operations, for both Diakon Senior Living Services and Diakon Child, Family & Community Ministries. She oversees all operations within Diakon's eight Continuing Care Retirement Communities and wide range of services for children, youths, families and communities. She also provides direct supervision of the senior vice presidents for Human Resources & Process Improvement and Corporate Communications, vice president for Senior Living Services operations as well as one senior living community executive director and the executive directors of Diakon Child, Family & Community Ministries.
Before joining Diakon in 2015, Ms. VanderGast served as Chief Executive Officer of Central Mental Health, a community mental health center in the Philadelphia area. . Before joining that organization, she served as Senior Vice President and Chief Operating Officer for Access Services, a behavioral health-care organization that includes outdoor programming and adoption and foster care services, and was responsible for program and quality management, human resources, facility planning, financial operations and information technology. She also led a staff initiative that resulted in a "best-place-to-work" designation by the regional business journal.
Earlier in her career, she oversaw an employee assistance program, worked in home-based services for two organizations including the Philadelphia Geriatric Center, served as Administrative Director of Behavioral Health for a hospital and as Patient Safety Officer and Administrative Director for a health system.
Ms. VanderGast has a bachelor's degree in Human Resources from Cornell University and a Master's in Social Work degree from Columbia University, as well as a Juris Doctorate with concentration in health care law from Temple University. She is a licensed clinical social worker and a Fellow of the American College of Healthcare Executives. She also is a Certified Professional in Healthcare Risk Management, a designation provided by the American Hospital Association. The author of several articles on behavioral health and a contributing author for a textbook, she is involved in a number of community organizations.
Ms. VanderGast works in Diakon's Ministry Support office in Topton and can be reached at (610) 682-1293.