Additional Services
Melissa Kindall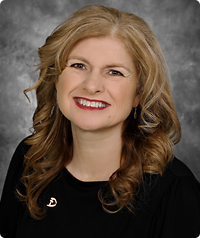 Melissa Kindall, APR, is the Senior Director of Corporate Communications & Marketing. She oversees all corporate communications, including strategic communications planning and message development, crisis communication, public relations, publications and collateral materials, advertising, media relations, website and social media management, and video production. She also manages relationships with external marketing and consulting agencies and coordinates all resident satisfaction survey processes.
Ms. Kindall joined Diakon in 2008 and served as the communications associate and, later, social media manager prior to her promotion to director in July of 2021.
Ms. Kindall has an associate's degree in business administration from Broward College and earned a bachelor's degree in corporate communications from Elizabethtown College. She is currently taking graduate classes for a master's degree in strategic leadership also at Elizabethtown College. A member of the Pennsylvania Public Relations Society, Ms. Kindall received her national public relations accreditation in 2020.
She works in Diakon's ministry support office at 1022 N. Union St, Middletown, Pennsylvania, and can be reached by telephone at (717) 649-4296.