Timelines
1907
While Tressler Lutheran Services and The Lutheran Home at Topton may have had similar origins as orphanages (see TimeLine 1867), they expanded to offer retirement services in quite different fashion.
And while the Tressler Orphans Home began several decades before the Topton facility, Topton entered the senior-housing market earlier. In fact, Tressler became involved in retirement services only through an organizational affiliation.
Services to older persons began on the Topton campus in 1940, when The Lutheran Home at Topton's trustees authorized the use of the Annie Lowry Memorial Hospital (see TimeLine 1910) to house 10 "aged guests."
The actual planning for senior services at Topton, however, began in 1907!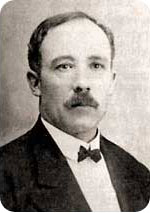 It was then that the Rev. Dr. John H. Raker, who had resigned as superintendent, announced that $5,500 had been raised for an "old folks' home" at Topton.
Although this funding excited the trustees, the home's primary emphasis was children and so no action was taken until 1940. The Lowry facility's first senior "guest," 79-year-old Fyanna Flicker of Dryville, arrived in May 1941.
Additional facilities for older persons were added in 1950, following the purchase of a nearby building for conversion into the Heilman Cottage for Old Folks, which housed 17 guests, and the purchase of Caum Memorial Home in Reading in 1955. "Infirmary"—that is, nursing care—facilities were added on the Topton campus in 1962. Additional retirement communities, such as Luther Crest, followed.
Tressler's entry into retirement services occurred through the organization's association in 1970 with Lutheran Social Services-Central Penn Region. One of LSS-Central Penn Region's founding organizations was the Lutheran Service Society of Greater Harrisburg.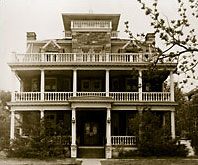 A fund-raising drive in the early 1950s netted $100,000 to purchase and remodel a home for the aging. The Lutheran Home at Harrisburg was dedicated in April of 1952, serving 27 residents. Additional facilities were established on the West Shore in 1957 and in upper Dauphin County in 1961.
While Tressler had earlier been focused only on children and families, its association with LSS set the stage for rapid expansion. The Tressler Lutheran Fund, an endowment now part of the Diakon Lutheran Fund, was used as a guarantee for funding to begin a number of new nursing homes and retirement communities, many in rural areas in partnership with county governments.