Diakon Senior Living & Housing Services
Thomas P. Schultz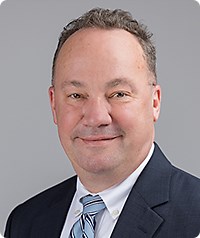 A native of Fort Washington, Pennsylvania, Thomas Schultz joined Diakon in 2022 as the executive director of The Lutheran Home at Topton. With over 30 years of experience in administration, Mr. Schultz oversees operations at The Lutheran Home at Topton, a Continuing Care Retirement Community in Topton, Pennsylvania.
With nearly 10 years of senior living and retirement community experience, he is also a licensed nursing home administrator, personal care home administrator, and a certified assisted living administrator. Before joining Diakon, Mr. Schultz served as an administrator at Complete Healthcare Resources based out of Dresher, Pennsylvania.
Mr. Schultz earned his bachelor's degree from Temple University. He is involved as a guarantor of The Bach Choir of Bethlehem. He enjoys being near water, music, and reading.
Mr. Schultz can be reached at (610) 682-1364.
Diakon Senior Living & Housing Services