Senior Administration
Shannon Kidd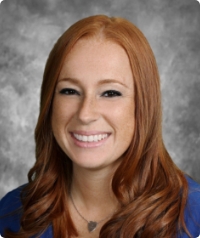 Shannon Kidd is the Senior Operation and Clinical Executive Director at Diakon. In her role, Ms. Kidd provides both direct and indirect supervision to leadership team members and is responsible for developing and executing company-wide strategy for resident care, clinical service delivery, clinical education and regulatory compliance in personal care, skilled and memory care environments. She works out of The Lutheran Home at Topton and has been with Diakon since January 2020.
Since graduating in 2014 with an associate of sciences degree in nursing and becoming a registered nurse, Ms. Kidd has gained experience as a unit manager, DON and RDON. She was also accepted into the Leading Age Fellows in Leadership Program (2022/2023).
Ms. Kidd's office is located at 1 South Home Avenue, Topton, Pennsylvania, and she can be contacted by telephone at 443-243-0684.