Berks/Wayne/Pike Counties
AmeriCorps Seniors is the largest volunteer network in the nation for people 55 and over. You can use the skills and talents you've learned over the years—or develop new ones —by serving in a variety of volunteer activities within your community.
Put your experience to work!
AmeriCorps shows you how you can apply the skills and wisdom you've acquired throughout your life to make a positive difference in the lives of others.
Part of AmeriCorps Seniors is America's largest volunteer network for people 55 and over, with more than 300,000 volunteers tackling tough issues in communities nationwide. You choose how and where you want to serve, how much time you want to give and whether you want to share skills you have or develop new ones.
Giving back is good for you!
Older Americans who volunteer frequently live longer and report better health. Volunteering also can lead to more friendships and a more positive attitude.
Help where it is needed most ...
Healthy Futures
In Berks, Pike and Wayne counties, our focus is Healthy Futures. We are particularly focused on supporting adults 60 years and older to age in place, and to live independently as long as possible.

Toward that end, we engage volunteers to serve their community in various capacities, including but not limited to these opportunities:
Package and/or deliver Meals on Wheels to our homebound neighbors
Provide assistance at your community food pantry
Offer service in a local senior center
Become a member of the PA MEDI program team, counseling clients on Medicare
On a national level, in addition to Healthy Futures, AmeriCorps Seniors matches volunteers with thousands of local and national organizations, affording countless opportunities in the areas of economic opportunity, education, disaster relief, environmental stewardship and veteran and military families.
Become an RSVP Volunteer!
RSVP volunteers choose how, where and when they want to serve, with commitments ranging from a few hours to 40 hours per week.
Volunteers receive pre-service orientation, training from the organization in which they serve, and supplemental insurance while on duty. RSVP volunteers do not receive monetary incentives, but sponsoring organizations may reimburse them for some costs incurred during service.
Read our newsletters!
Summer Newsletter Spring Newsletter Winter Newsletter
Office Locations
Berks County
Mary Grace Pedroso, Program Director
Diakon Community Services
1 South Home Avenue
Topton, PA 19562
Phone: (610) 682-1351
Email: pedrosom@diakon.org

Pike & Wayne Counties
Dawn Houghtaling, Program Coordinator
Diakon Community Services
337A Park Place
Hawley, PA 18428
Phone: (570) 390-4540
Email: houghtalingd@diakon.org


Forms
---
Thank you to the Wayne County Community Foundation for supporting our program.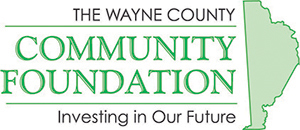 ---