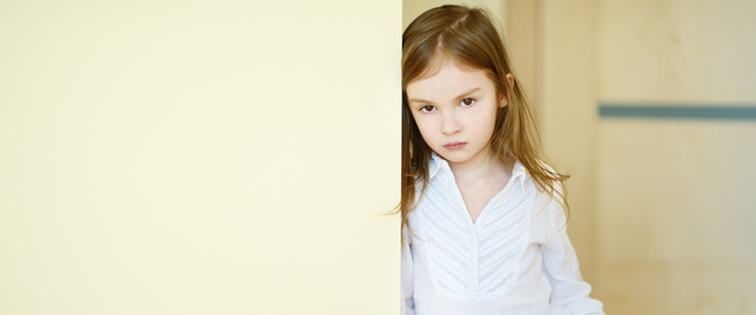 Trauma-Focused Therapy
Please see the statement on our home page for information about the availability of tele-health behavioral health care during the current COVID-19 emergency.

Trauma often causes people to struggle with memories or other thoughts about the traumatic event or events that occurred in their past. In fact, if you have experienced such an event, you may have a hard time making sense of what happened. You may also be dealing with depression or anxiety or having a difficult time with day-to-day tasks or self-care after having lived through such an event
Moreover, you may find yourself getting "stuck" in your thoughts about the trauma and how it affects your life. This perception of being unable to make sense of the trauma can make you want to avoid thinking about or dealing with your memories. You may not even realize that something you have experienced would be considered a trauma.
We can help!
Diakon Family Life Services on offers services for people of all ages, with a special focus on children and youths and adults who have experienced trauma, including childhood sexual abuse. Information on both services is below.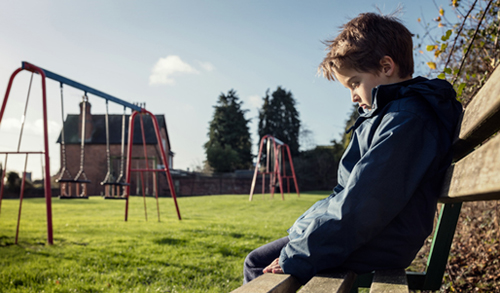 Trauma-Focused Cognitive Behavioral Treatment for children and adolescents
This type of therapy—known as TF-CBT—is a treatment for children and youths, ages 5 to 18, who have experienced trauma, events or situations that have negatively affected their lives. Their symptoms may include Post-Traumatic Stress Disorder (or PTSD) or other trauma-related issue such as depression, anxiety, sexualized behvaviors, low self-respect and so on.
In fact, children may begin acting as they did when they were younger such as being more needy or clinging to parents or other caregivers, having tantrums or other behavior issues, seeming withdrawn or experiencing bed-wetting.
Therapy helps by offering a new way to handle distressing thoughts and gain an understanding of the events that prompted them. By using skills learned in this therapy, children and youths come to understand why recovery from traumatic events has been so hard. In fact, treatment can help them learn how trauma changed the way they look at the world, themselves and others.
The therapy consists of 16 to 20 weeks of therapy sessions, which are held with the child and with the caregivers, with a third joint session added toward the end of treatment. Each session lasts approximately 30 to 45 minutes.
Children receiving this therapy tend to have:
Fewer PTSD symptoms
Decreased depression
Decreased anxiety
Decreased externalizing (including sexualized behaviors for children exhibiting this symptom)
Improved school attendance and school performance
Decreased anti-social behavior
Improved parent/caregiver-child communication
Improved parental/caregiver support and decreased stress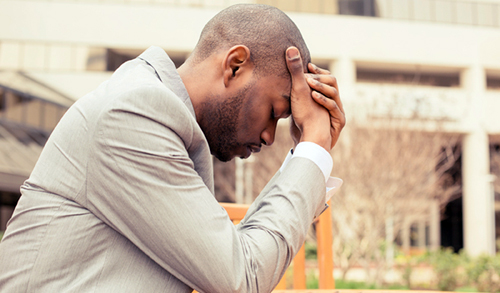 Cognitive Processing Therapy for adults
Cognitive Processing Therapy—or CPT—is a treatment for adult individuals who have experienced trauma, events or situations that have negatively affected their lives.
Through 12 sessions of CPT, you can learn a new way of dealing with your trauma. Working closely with your therapist, you will be guided to reach important goals, while also practicing your new skills outside therapy sessions. In fact, the more you practice these skills, the sooner they will begin working for you.
By choosing to approach your experiences in a new and different way, you will uncover—and address—how your past affects your future. Some of our emphasis is on adults who were sexually abused as children and youths. Often, these individuals, particularly men, are reluctant to seek help. Our services help to address this concern.
Among symptoms adults who were sexually abused as children or youths may experience are:
Post-Traumatic Stress Disorder (PTSD)
Anxiety
Depression and thoughts of suicide.
Sexual/intimate-relationship concerns, including having too many or unsafe sexual partners
Difficulty setting safe limits with others (for example, saying no to people)
Relationship problems or concerns
Poor body image
Low self-respect or -esteem
Substance abuse
Self-harm
Eating problems
Legal issues
Flashbacks of the event
Nightmares
Difficultly concentrating
Reacting to seemingly unrelated sounds, smells or or environments
Therapy begins with education about your specific symptoms and how treatment can help. It then focuses on helping you to become more aware of your thoughts and feelings so that you can learn the skills necessary to question or challenge these troubling thoughts. Moreover, you will learn about the common changes in how you view life that can occur as a result of a traumatic event or events.

Available at these locations:
---
960 Century Drive
Mechanicsburg, PA 17055
Phone: (717) 795-0330
Toll-free: 1-866-700-6868
Fax: (717) 795-0407
1800 West Market Street
Lewisburg, PA 17837
Phone: (570) 524-9477
Toll-free: 1-800-395-8327
Fax: (570) 524-9492
435 West Fourth Street
Williamsport, PA 17701
Phone: (570) 322-7873
Toll-free: 1-866-244-5760
Fax: (570) 322-8026
241 Broad Street
Montoursville, PA 17754
Phone: (570) 433-7060
Toll-free: 1-866-244-5760
Fax:
25 East McClure Street
New Bloomfield, PA 17068
Toll-free: 1-866-700-6868
Fax: (717) 795-0407